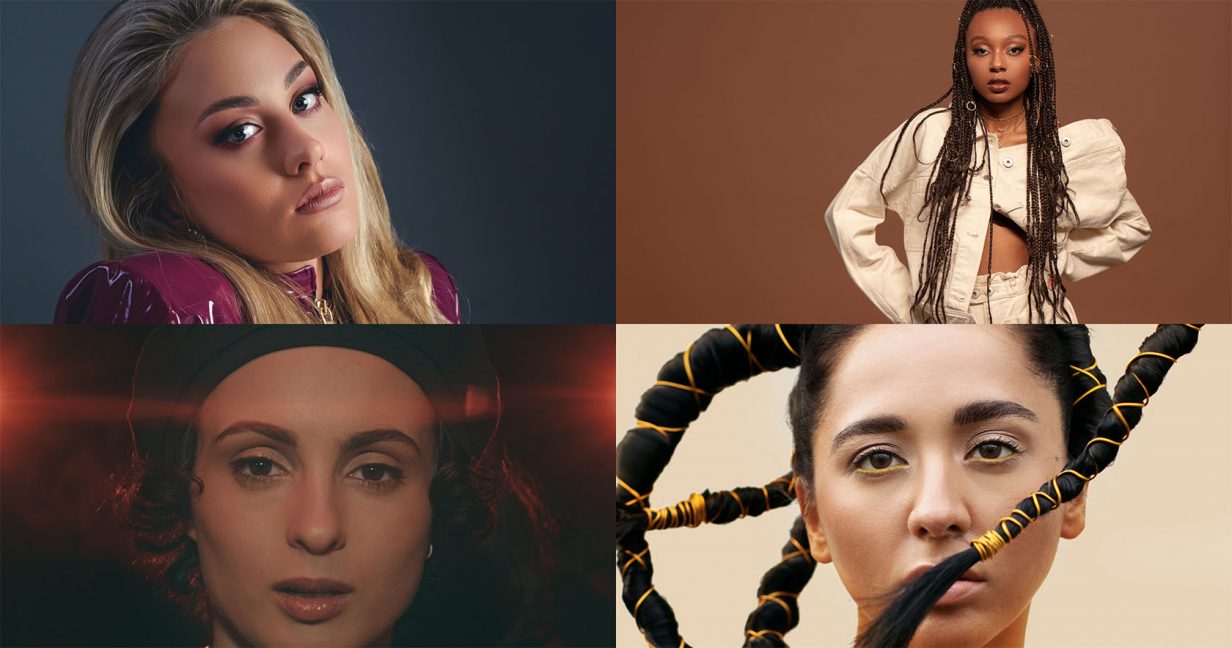 There are lots of academically written articles about Eurovision and its connection with feminism, woman power, etc. While we leave it up to the reader to find these studies for themselves, we bring you songs from 2021 related to the theme.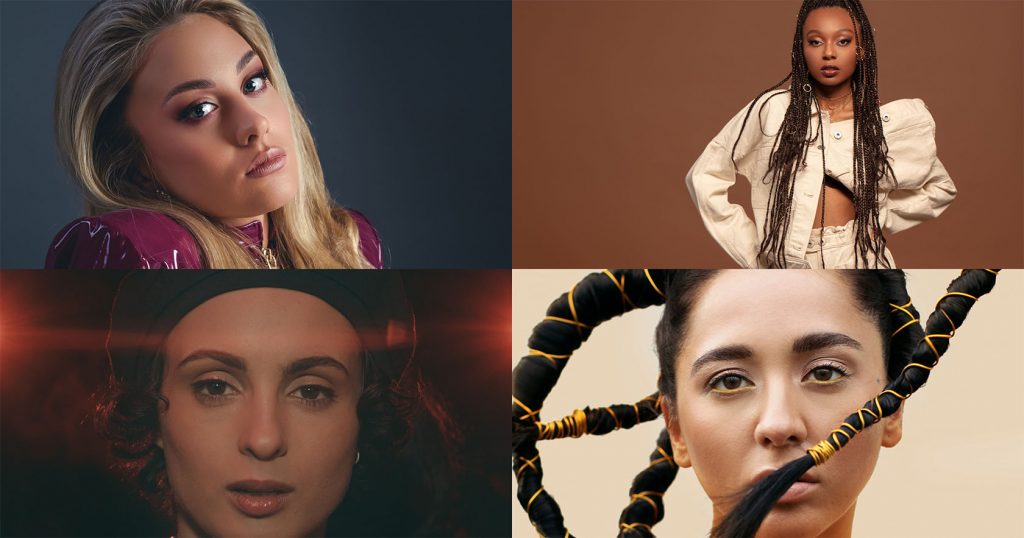 France: Barbara Pravi – Voila
Barbara Pravi's 'Voila' represents a strong woman who wants to move out from the shadows and into the light. Even though she is a singer, she spent many years hiding behind writing songs for others, instead of showing of her powerful voice and sing her songs. The song represents a girl who is overcoming her insecurities and standing strong.
The lyrics of Voila shows her telling her listeners that she is finally here, exposed and ready to be accepted for who she is:
Here, here, here, here I am, Here I am
even if exposed it is finished
Here I am in the noise and in the fury too
Look at me, finally, and my eyes and my hands
Israel: Eden Alene – Set Me Free
In this year's song from Israel, Eden sings about an abusive relationship, and about the strength women have, getting out of such situations.
In the first verse, we hear 'Feeling like in prison, looking for the reason I don't wanna say goodbye', showing a woman who is stuck in a relationship which she does not want be in, yet doesn't want to get out of either, in a situation reminiscent of Stockholm Syndrome. Later she concludes herself free and out of this relationship, saying 'Used to be your treasure, now I'm gone forever'.
Portugal: The Black Mamba – Love Is On My Side
While we certainly hope that Love is on everyone's side, Pedro Tatanka, the main vocalist of The Black Mamba, recently in an interview, revealed the story behind their song of that name.
They were touring in The UK and The Netherlands after the release of their record Mamba King. In Amsterdam, they met an old lady who told them her story.
The song is her story. So, she came from Bulgaria or some country like that with a bag full of dreams, lot of love in her heart, lot of good things she thought that was gonna happen to her. But everything went the other way. Everything went wrong. She went to Amsterdam. She got addicted to drugs, she became a prostitute just to buy another shot. So, everything went wrong. Everything went the other way than she planned. Life was really a bitch to her. But the inspiring thing was the hope, the message of the story. She always felt that Love is always by her side even after all what happened to her.
Pedro hopes that the lady will watch his performance in Rotterdam.
Russia: Manizha – Russian Woman
Russia brings another celebration for 8th of March. What would be better than to give a strong message to Russian Women to break all the stereotypes and stand strong by walking alone? Yes, Manizha is another artist who stands for Strong Women, calling out: Hey Russian Woman, you are strong enough, don't be afraid!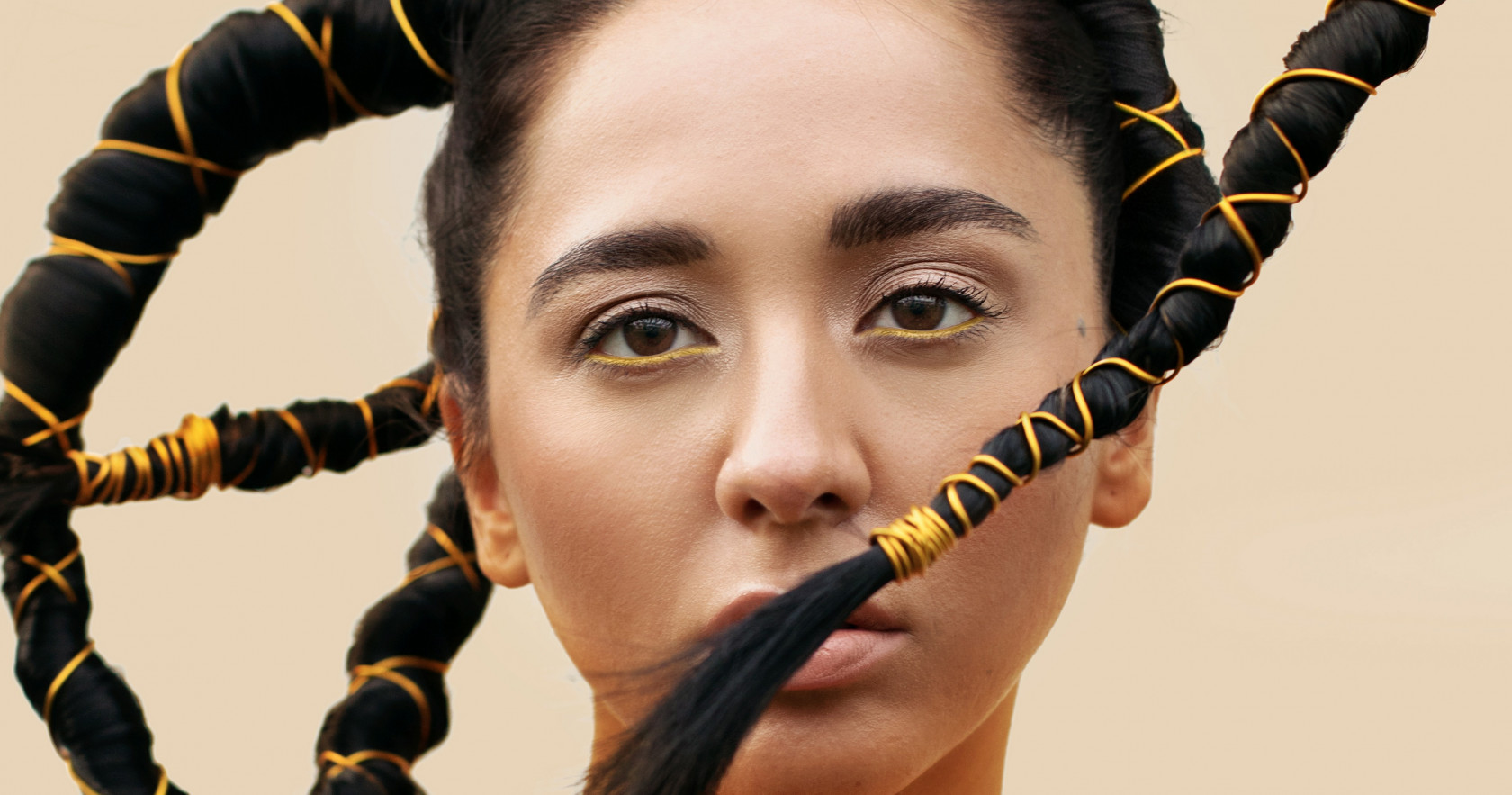 While in some European countries, topics such as 'When will you marry or when will you have children' can raise eyebrows, in Russia and post-Soviet countries it is taken seriously, which is not OK. Part of the lyrics reads (translated):
Are you expecting your Prince Charming? Oh honey…
You're over 30, hello, where are the kids?
You are generally beautiful, but now, perhaps lose weight
Put on a longer dress, put on a shorter dress
Grew up without a father, do whatever (you don't want)
Are you sure you don't want to? (You don't want to, but you need to)
Croatia: Albina – Tick Tock
Comparing to Eden's relationship, in Albina's one she was made to feel lesser than, and unimportant. She tried to fix the relationship, but lies and manipulation ends it, and she is leaving. She fights against this feeling by saying 'If you pull me down then I'll come around, And rise up to come show you who I am'.
Albina also reminds us that as time is ticking, it is better not to overcomplicate things and do whatever you have to do. The lyrics of the chorus is:
Tick-tock, watch the days go
I'm losing track of time
Lost in your playzone
Don't overcomplicate
Now we're in warzone
You're screaming, "Oh no, oh no, oh no"
Which other songs reminds you of powerful women? You can comment below!