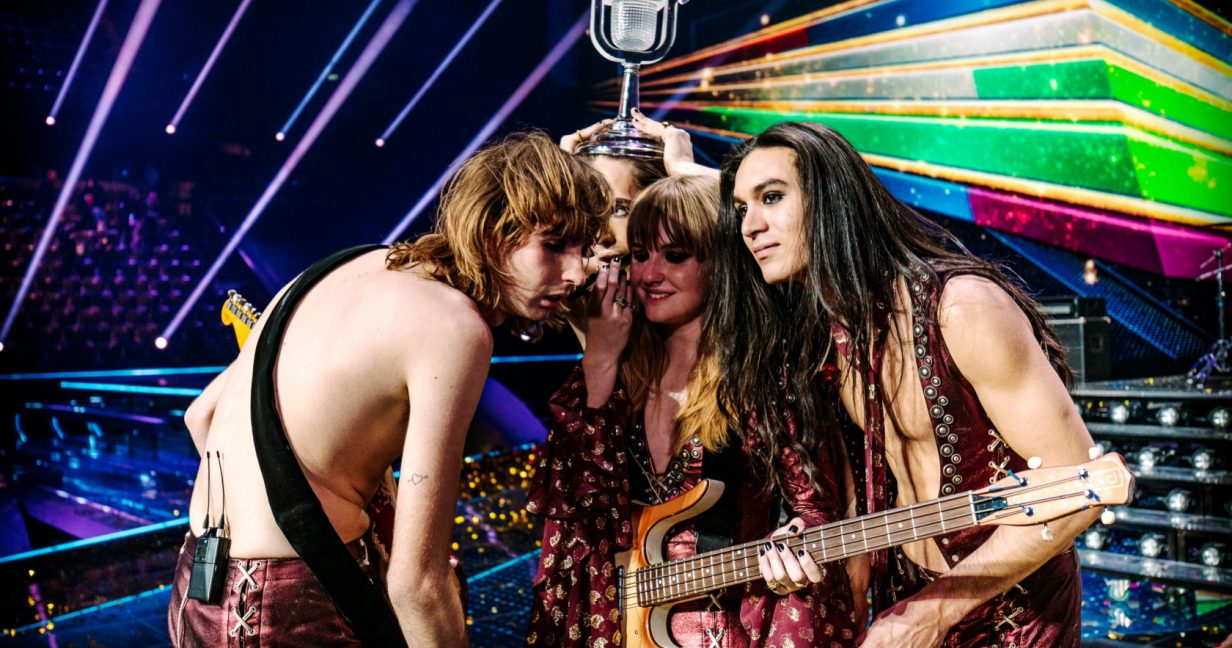 Måneskin wins Eurovision 2021 with their rock song Zitti E Buoni!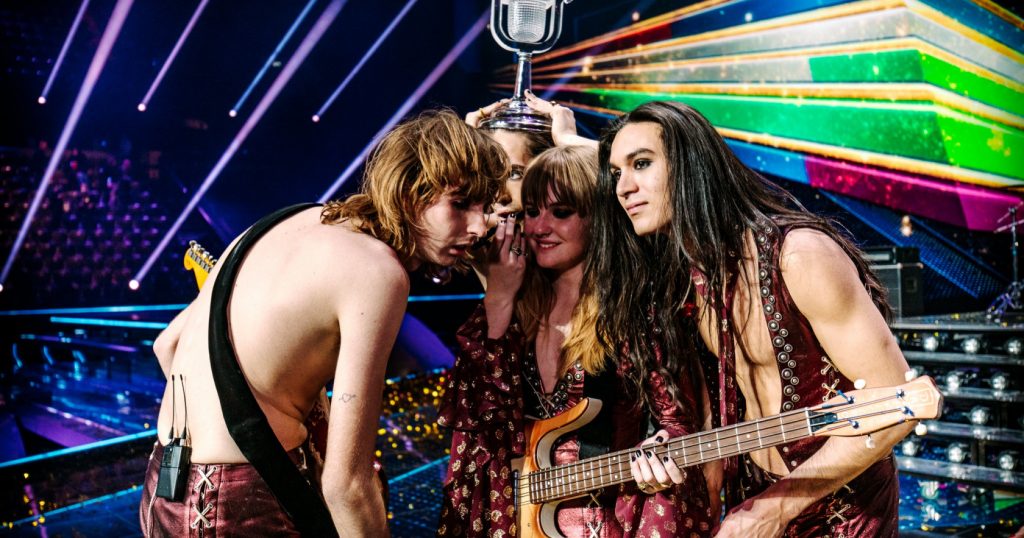 Måneskin got a total of 206 points from the jury, landing them on the 4th place after the jury votes had been announced.
But with an additional 318 points from televotes, 51 more points than Ukraine, who came in 2nd from televotes and overall 5th, Måneskin brought the victory back to Italy for the first time in 30 years, and for the 3rd time total so far.
See their winning performance below:
The points for the top five were as follows:
🇮🇹 Italy – Måneskin – Zitti E Buoni: 524 points (Jury: 206 (4th), Tele: 318 (1st))
🇫🇷 France – Barbara Pravi – Voilà: 499 points (Jury: 248 (2nd), Tele: 251 (3rd))
🇨🇭 Switzerland – Gjon's Tears – Tout l'Univers: 432 points (Jury: 267 (1st), Tele: 165 (6th))
🇮🇸 Iceland – Daði og Gagnamagnið – 10 Years: 378 points (Jury: 198 (5th), Tele: 180 (5th))
🇺🇦 Ukraine – Go_A – Shum: 364 points (Jury: 97 (9th), Tele: 267 (2nd))