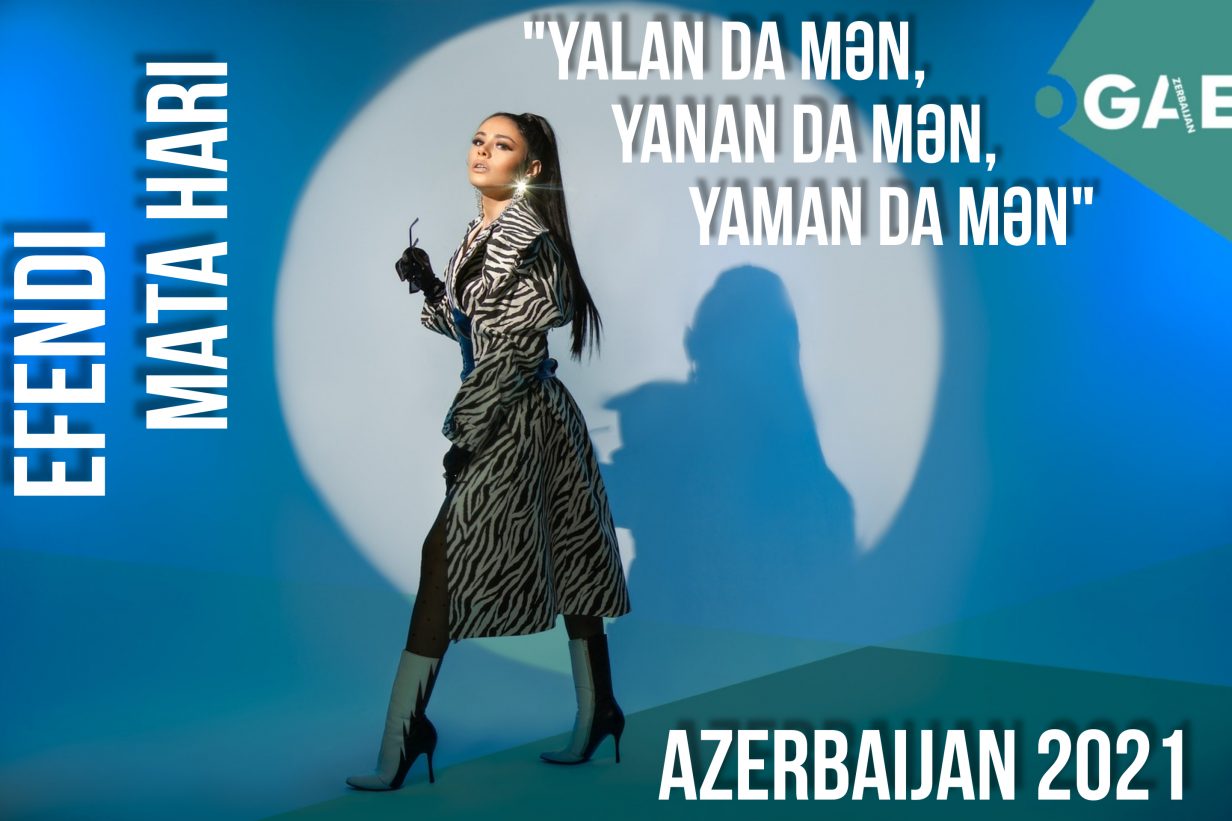 Azerbaijan again sends Efendi as their representative for Eurovision, but this time she moves approximately two millennia forward in time to sing about another powerful historical figure – Mata Hari. Efendi is the fourteenth act of semi-final 1.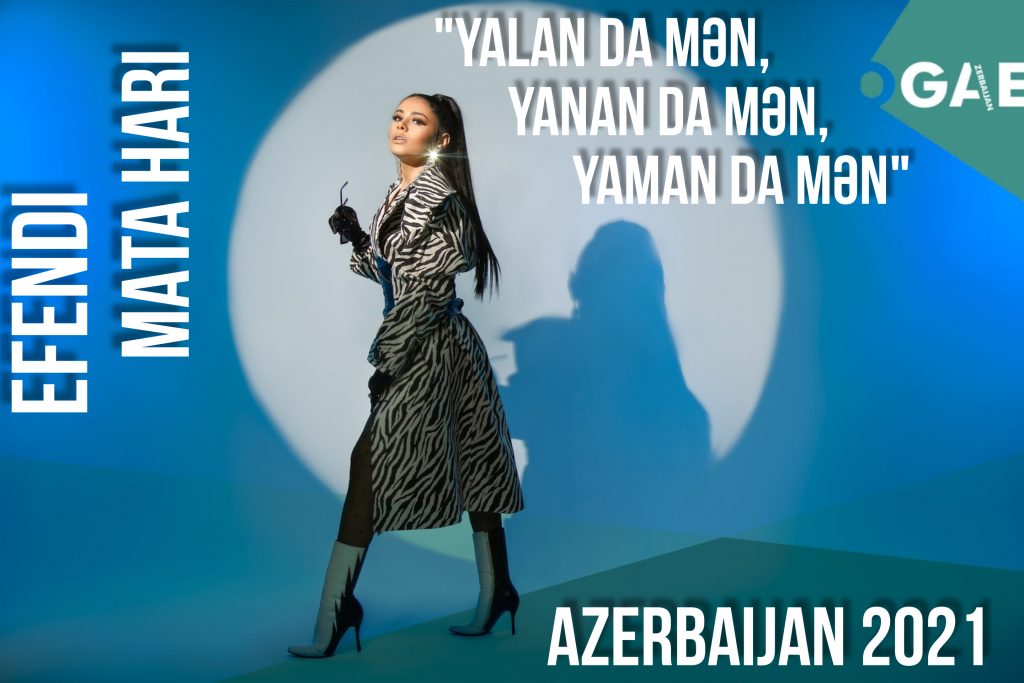 10 Hidden Facts about Efendi:
1. Samira Efendi, or simply Efendi on stage, is an Azerbaijani singer, who was born in Baku on 17 April, 1991, thus recently celebrated the big three oh.
2. Since childhood Samira has loved music. She became a soloist of the Children Philarmonic, as well as taking traditional dance classes at 'Cücələrim Rəqs Ansamblı'.
3. She also has great love for animals. She has two parrots named Chip and Dale, and a cute dog called Mini.
4. Besides her musical career, Efendi is also interested in sports, Pilates, and dancing — especially pole dancing, which she has showcased and shared her talent for multiple times.
5. In 2001, Samira entered the music school named after K. Safaraliyeva, from which she graduated in 2006, with a major in piano. The same year she entered the Music college named after Asaf Zeynalli, from which she graduated in 2010 with a focus on 'The Art of Pop Music'.
6. Samira gained popularity through singing competitions in Azerbaijan, such as Yeni Ulduz/New Star in 2009 and Böyük Səhnə/Big Stage in 2014. In 2015-2016 she participated in The Voice of Azerbaijan, in which she became the second runner up. Chosen by her mentor Tunzala Aghayeva, Samira Efendi brought a new breath to an old classic song 'Sən Gələndə/When You Come' originally sung by Mubariz Taghiyev, who was also one of the mentors of The Voice Azerbaijan.
7. In 2017, Efendi took big steps in international projects. She released the song "Я Танцую"/"Dans Ediyorum" (I Dance), and together with Ukraine-based Art Sound Production, shot the music video for it. The same year she cooperated with Romanian artist Seeya and they released a catchy 'Tocame' together.
8. Samira also participated in international competitions. In 2017, she was the Azerbaijani representative in the international singing competition Silk Way Star, staged in Almaty, Kazakhstan, in which she finishing third. One of the songs she sang in the competition was a song originally sung by Uzbek singer Munisa Rizayeva. After the competition, Efendi released an Azerbaijani-translated version of the song: 'Yarımın Yarı/Half of my half'.
9. Samira has tried to represent Azerbaijan 5 times in Eurovision. And when it finally succeeded last year, the competition was cancelled. She was supposed to represent Azerbaijan in 2020 with the song 'Cleopatra.'
After the cancellation of the event, the Azerbaijani broadcaster gave Efendi a second chance. Mata Hari was chosen to represent Azerbaijan in Rotterdam. The song is written by Amy Van Der Wel, Luuk Van Beers, Tony Cornelissen and Josh Earl. The music video was recorded in Ukraine and the director is Ilya Mikhaylus. The stage director for Efendi is Mads Enggaard, who has previously done the staging for several Eurovision acts.
10. Second year in a row Efendi portrays powerful historical female figures. She wants to inspire everyone and remind all of us that we are strong and by believing it, we can achieve greater success…
What do you think about Azerbaijan's entry this year? Do you think it has everything to win the competition?