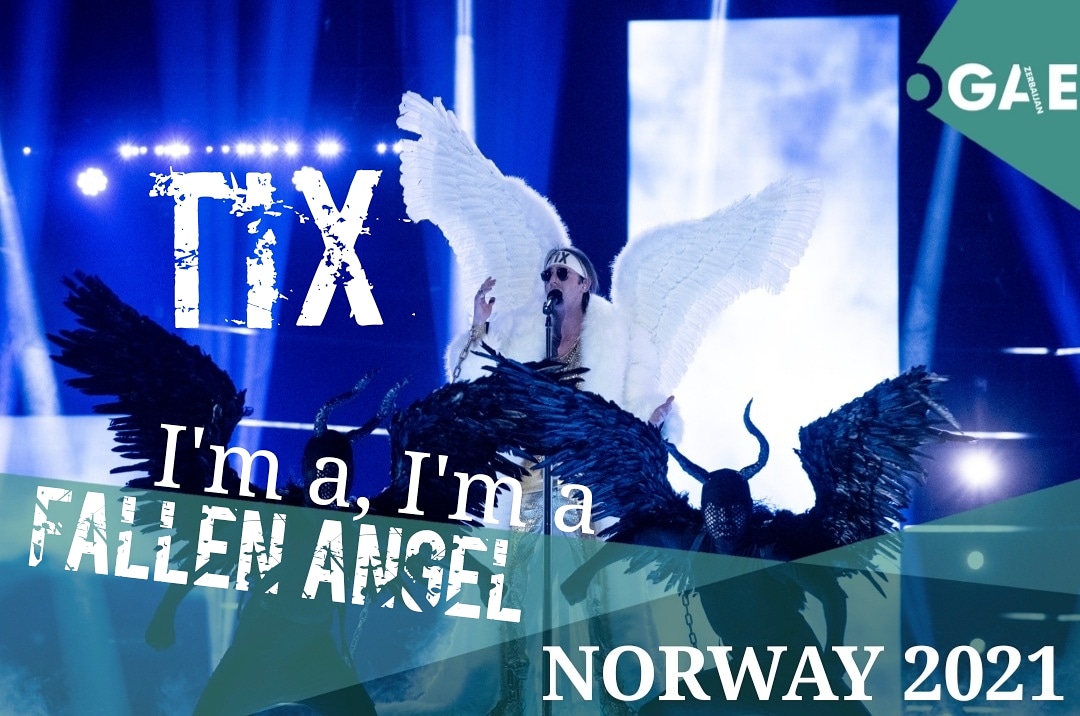 Norway's choice for Eurovision Song Contest is TIX and his 'Fallen Angel'. He is the ninth act, meaning he is opening the second half of semi-final 1.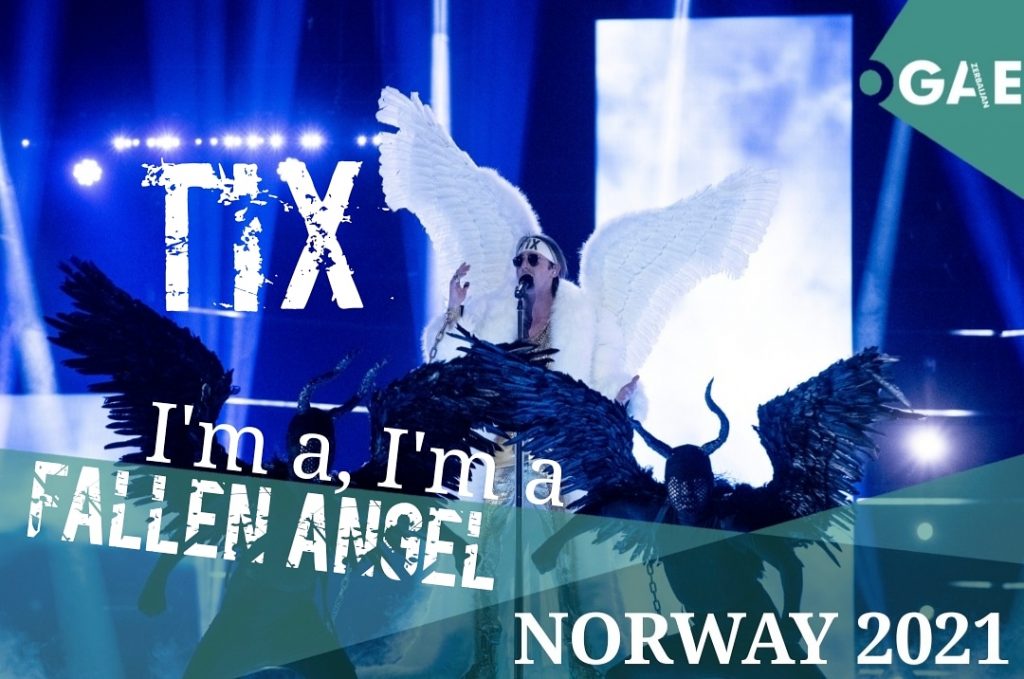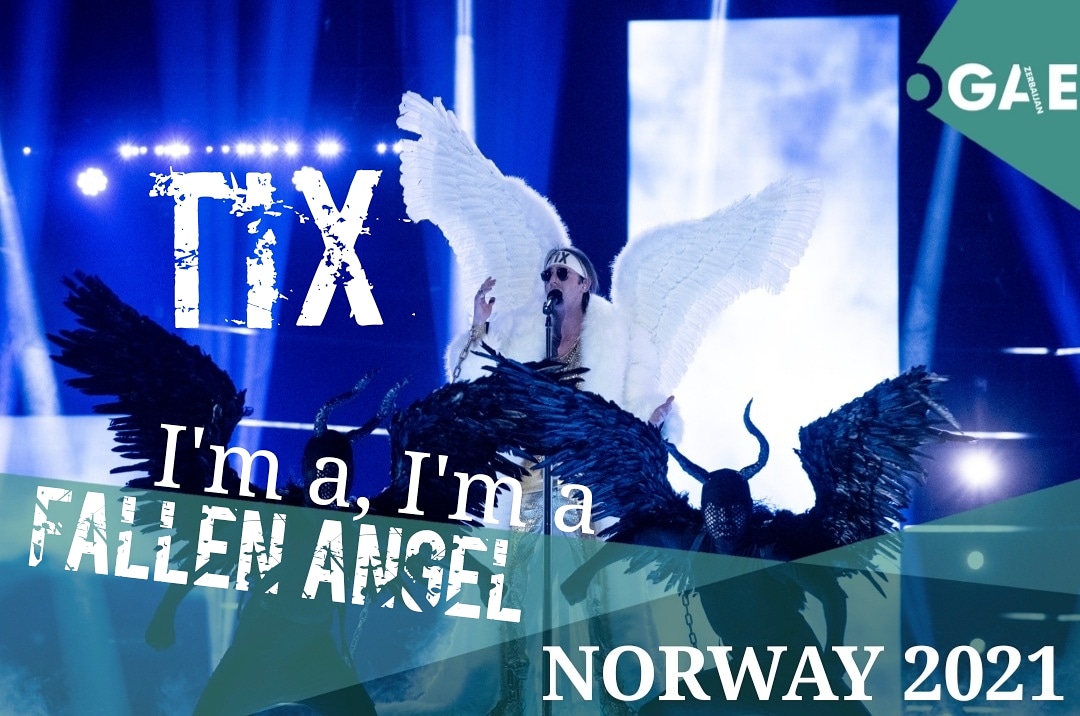 Here is 10 fallen parts about TIX. It is time to put the puzzle together!
1. Andreas Andresen Haukeland aka TIX is a Norwegian musician, record producer and songwriter from Bærum, Norway. He was born on 12 April 1993.
2. TIX suffers from Tourette's Syndrome, which causes uncontrollable tics. During his childhood he was bullied for his condition and got the nickname "tix" in school. He later turned this nickname into his stage name, creating the persona with an armor of fur, headband and sunglasses to go along with it.
3. Besides being a musician, Andreas is a mental health awareness advocate, and has shared his experiences with suffering from Tourette syndrome, loneliness and suicidal thoughts:
Tix wears a fur coat in the summer, he wears sunglasses indoors and says things out loud that you absolutely should not say. Tix is ​​in his own head the best in the world. I think many should have tried to know that.
4. In 2016, TIX released his debut studio album, 'Dømt og berømt' (Judged and famous) which peaked at number 2 on the VG-lista, the official Norwegian Albums Chart.
5. On May 17, 2018, Tix felt like anything but the best in the world. He simply wanted to take his own life. At a party, he completely collapsed, and was desperate to get out of everything.
I just go home and have decided that enough is enough. I write a farewell letter, and then I write a will and then I find a marker, and then I write contact info, all my passwords, my PIN codes on my arm. I sat on the floor and cried, and I was so scared.
A conversation with the cat Findus who came and lay in his lap was the rescue. This is how the lyrics to one of his many hits were, "I do not want to live, but I do not want to die."
6. TIX, under his given name Andreas Haukeland, has also co-produced songs for international well-known artists, such as "Game Time" for Flo Rida, as well as for American Ava Max's hit "Sweet but Psycho".
7, TIX's Eurovision journey publicly started this year, when the broadcaster announced the finalists for Melodi Grand Prix 2021. 'Ut av mørket' (Out of the Dark) was among the 26 songs chosen, and TIX's entry was pre-qualified to the final of Melodi Grand Prix together with 5 other songs, thus skipping the qualifying rounds.
After his first performance as pre-qualified he got a lot of negative messages. In one of his interviews he mentioned that it was very ugly, adding, it was not about the song, but about him as an artist. People wrote that he did not deserve to be in the MGP.
8. The song is written by the artist himself, as well as lyricists Emelie Hollow, Mathias Haukeland. After its release the song reached number 3 on the VG-lista chart. In the Grand Finale of Norsk Melodi Grand Prix, TIX debuted his song in English, spreading the story of loneliness and exclusion to an international audience. In the Gold duel TIX gained 57.49% overall Norwegian regions, thus letting fan favorite KEiiNO be the runner up. After the final, it was reported by Norwegian newspaper Verdens Gang that voting issues had again occurred in the final, and that some viewers' votes had not been counted. NRK stated that the voting system had interpreted the large number of votes as suspicious, and confirmed that the error did not affect the results.
9. After winning Norsk MGP TIX made an emotional speech. He talked about how he was treated both in the music business as well as when growing up. No matter how badly treated he had been, he is standing powerful today wishing others who has been in similar situation to be strong: "I hope all the ugly ducklings out there understand that one day they will be seen as swans"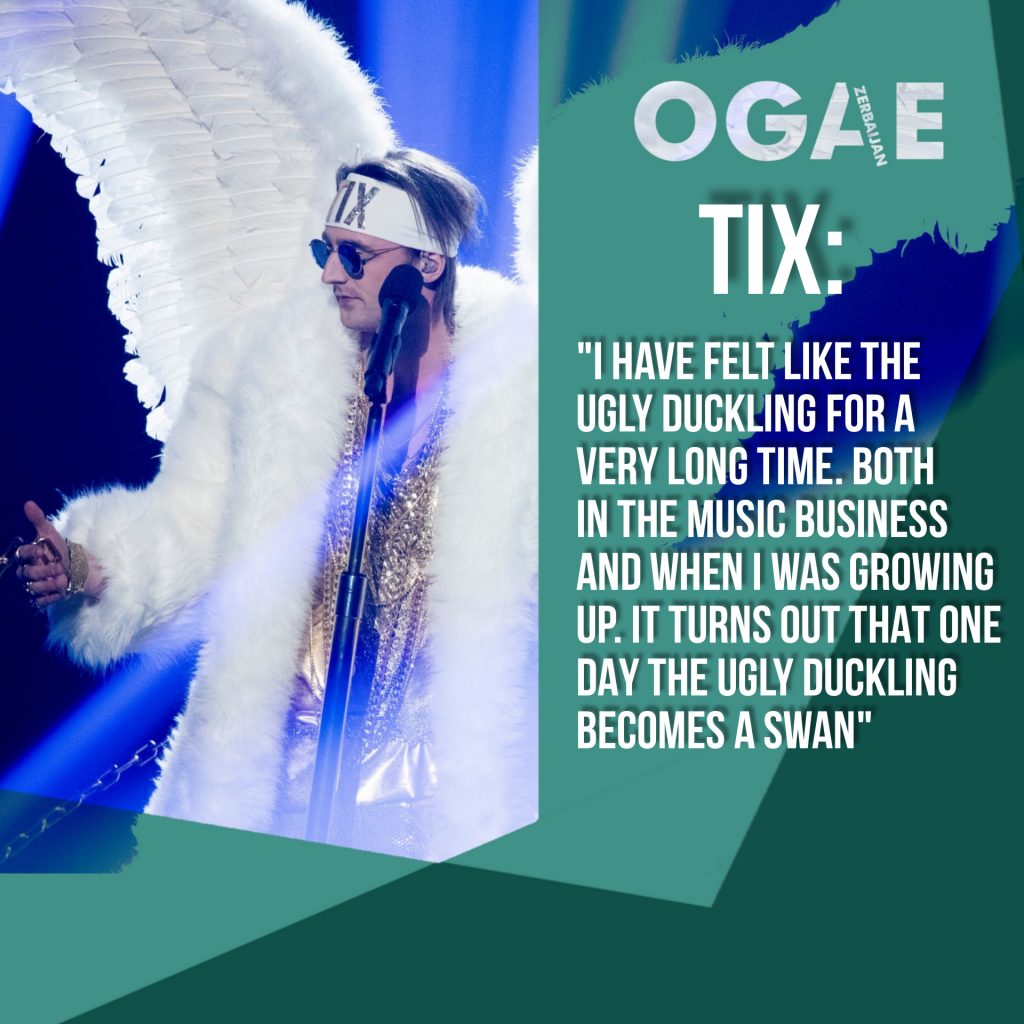 10. According to TIX, Fallen Angel is a song about his own experience, written from his own perspectives, but it's also a song that he wrote to reflect how a lot of people feel about themselves. And TIX thinks a lot of people identify with the song. In his final performance on MGP stage TIX expressed this quote.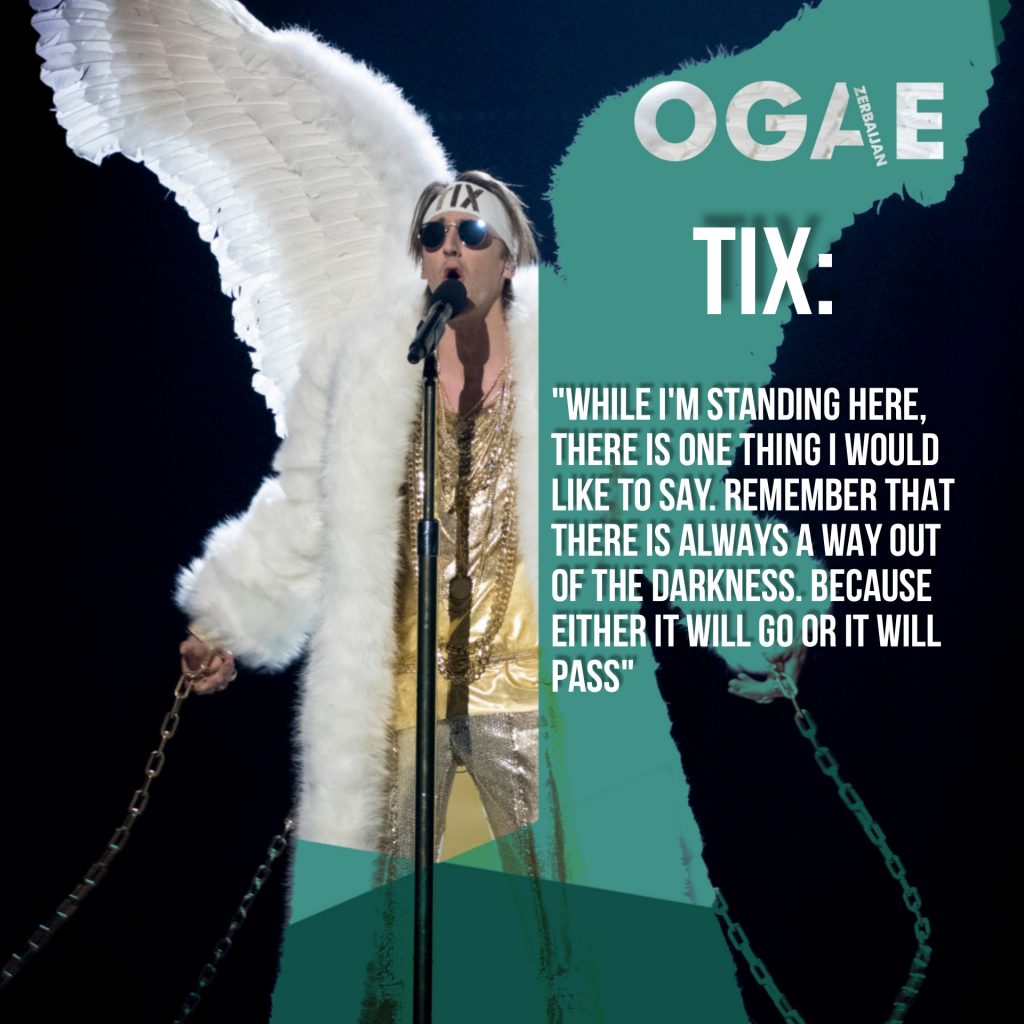 What do you think? Will we see TIX in the final? Comment below.