Vasil will represent North Macedonia in the Eurovision Song Contest with H.I.S. 'Here I Stand'. He will perform as the sixth act in Semi Final 1.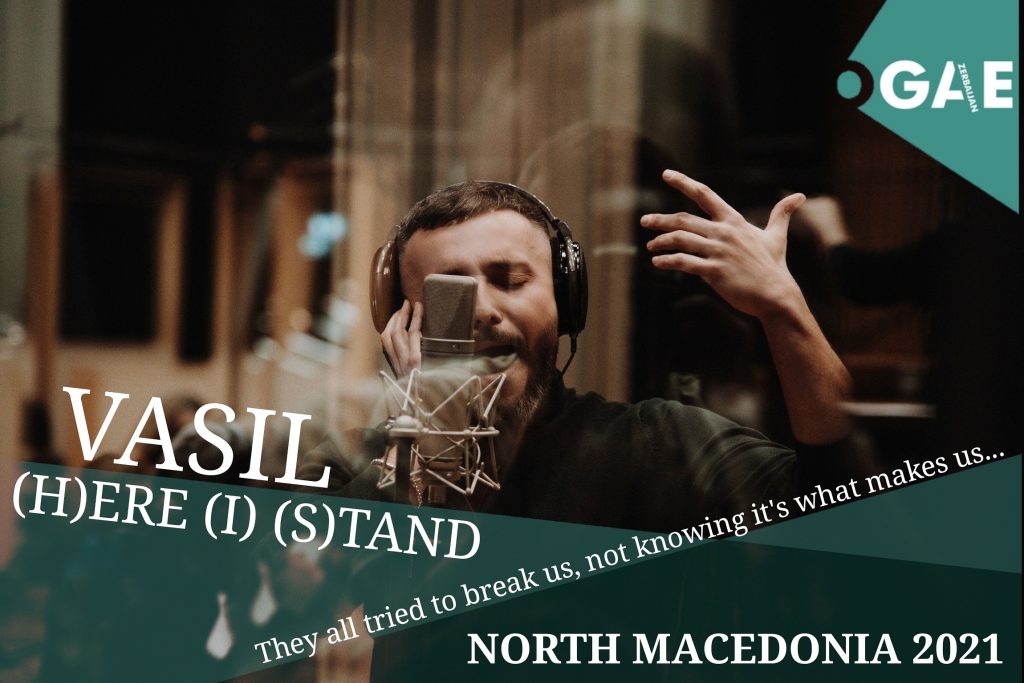 10 facts you probably did not know about VASIL!
1. Vasil Garvanliev aka Vasil is a North Macedonian child prodigy star, choir soloist, a classical opera and pop singer, who was born in Strumica.
2. Vasil started singing at the age of seven, and was discovered by the Macedonian composer Kiril Lazarov, who heard Vasil singing in the street while passing him by – or so the story goes. At the age of 8 he released an album that included 'Marionka' which brought him fame after performing this song at a children festival called Zlatno Slavejče (Golden Nightingale).
3. In 1997, during the Kosovo War, his family fled to the United States as refugees.
4. From 1999 to 2003, he was a member of the Chicago Children's Choir. He became a main soloist for the choir and had a debut at Carnegie Hall with Chichester Psalms and was a guest artist performing with Yo-Yo Ma and members of Chicago Symphony Orchestra. As a soloist with the choir, he has performed backing vocals for many artists, including Celine Dion, Nelly Furtado and Enrique Iglesias. He also performed with the choir at the White House in front with President George H. W. Bush.
5. His American musical studies was interrupted in the aftermath of September 11, and the tightening of immigrations laws that followed in the US. As a result of this, him and his family were deported due to insufficient paperwork for U.S. citizenship, thus stopping him from attending The Juilliard School or Manhattan School of Music, to which he had a music scholarship.
6. Vasil's Eurovision journey started 3 years ago. In 2019, he was standing 'PROUD' with Tamara Todevska at the Eurovision Stage, which brought the country its highest ranking so far – 7th place.
7. Last year Vasil was internally selected to represent North Macedonia with his tango vibed pop entry 'YOU'. Due to the cancellation of the event, the artist could not show us his 2020 performance.
8. But thankfully the North Macedonian team brought Vasil back! Vasil will perform H.I.S. own written song 'Here I Stand'. The official music video of the entry starts with an intro by Vasil expressing how the song was created.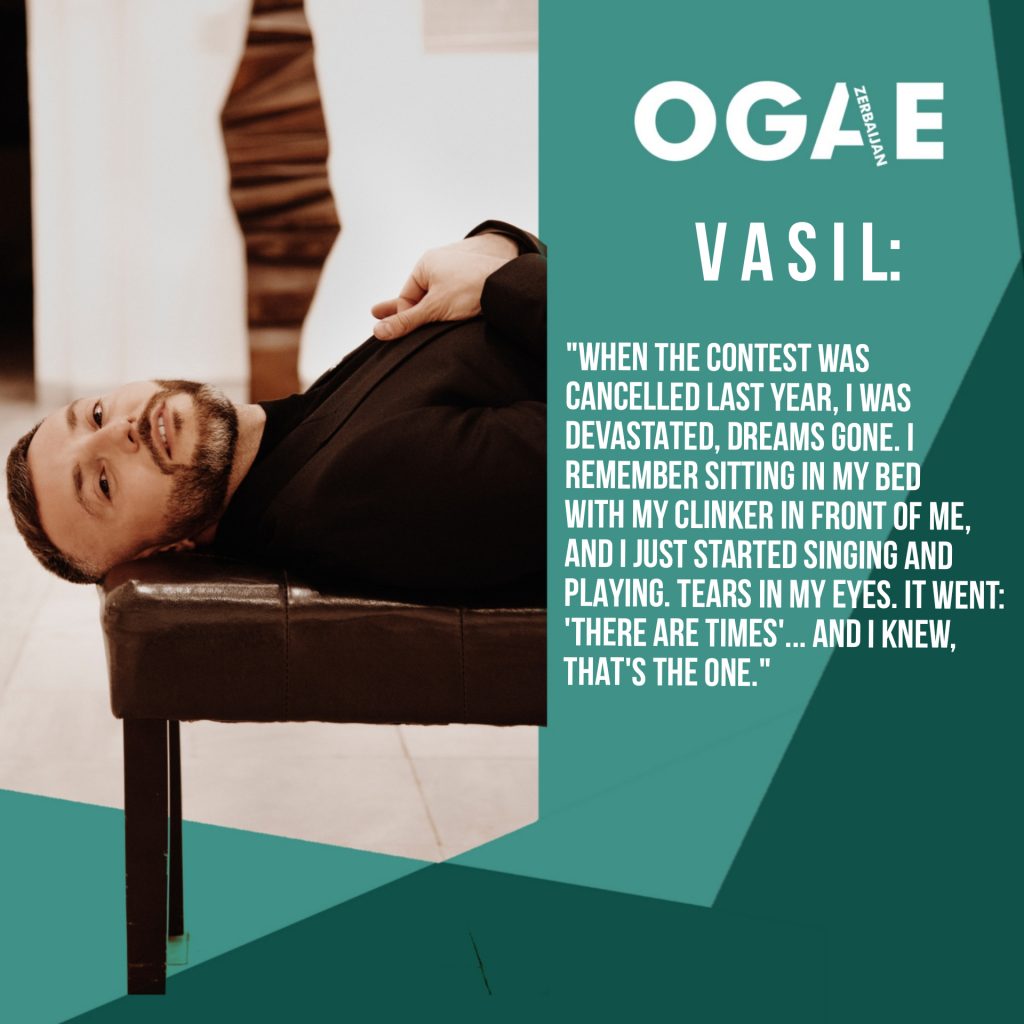 9. The music video was filmed at the National Gallery of Macedonia, showing Vasil singing while walking around the galleries filled with artwork by Macedonian artists. The inclusion of an artwork by Janeta Vangeli stirred up some outrage in North Macedonia, and the music video was reedited and rereleased to exclude that particular piece. The piece in questions is a triptych, inspired by Jesus Christ, which has similar colors to the Bulgarian Flag. It was the resemblance of the Bulgarian flag that caused the outrage, as Vasil carries both North Macedonian and Bulgarian citizenship, and due to this some people took offense to something that looked liked the Bulgarian Flag.
10. Vasil says this about his song:
Here I stand is a song about personal success, achievement and positivity. It is a song that celebrates the hardships we endure, and focuses on the good outcome and lessons learned in life. It reflects on one's life journey: personal, love & career. H.I.S is also about solidarity and unity – coming together as one heart through music. We all have to be united today as one and music is the glue. The quest for truth not easy but worth it. All above mentioned key words provoke and answer these questions: What do you stand for in life?; Who/what inspires/ed you during hard times?; What's your message to little you?