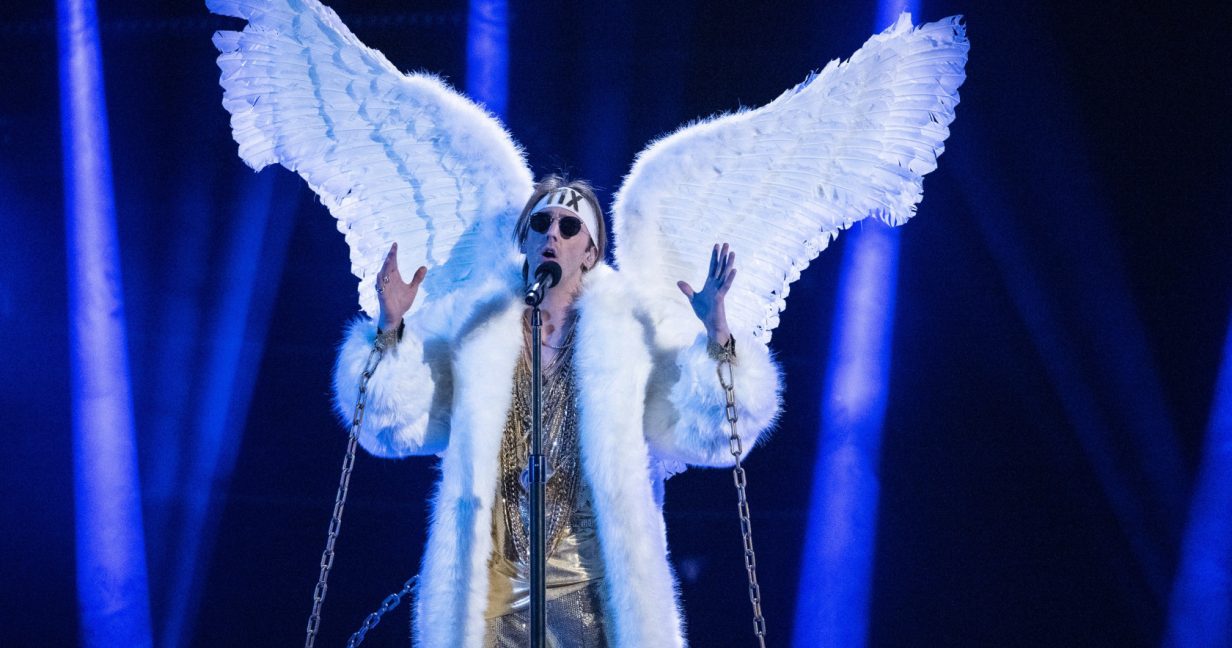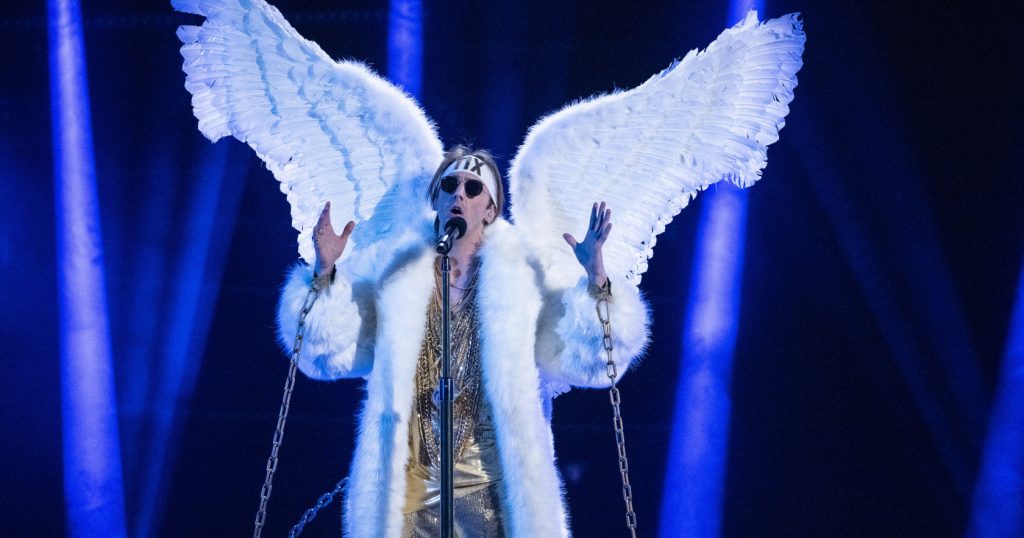 In 2020, Norway selected Ulrikke to represent them in Eurovision with the the song 'Attention'. But since Eurovision in 2020 didn't take place, so a new entry had to be picked for 2021. NRK, the Norwegian broadcaster, opted for holding the selection show, Melody Grand Prix, as usual, but invited Ulrikke to participate with a guaranteed slot in the final, but she turned down the offer, as she didn't think she had a good enough song ready for the contest.
With Melodi Grand Prix happening, 26 songs were selected to perform in the contest. Six acts of those were chosen by an internal jury to go directly to the final, and the remaining 20 acts battled it out over 5 semi finals. Each semi-final was held in tournament style with four contestants, where two songs went up against each other in head-to-head duels, and the winners of the initial duels would then compete in a final duel. The 3 losing acts from each semi final would then compete in the Second Chance, for a chance to win the wild card, and thus the 12th and final slot in the final.
There were 12 competing acts in the final, which also saw performances from Ulrikke in the interval. She presented to the audience both last year's winning song and her new song 'Falling Apart'.
The sequence in the final was as follows:
Atle Pettersen – World on Fire
Raylee – Hero
Stavangerkameratene – Who I am
KiiM – My lonely voice
Blåsemafian feat. Hazel – Let Loose
Emmy – Witch Woods
TIX – Fallen Angel
Kaja Rode – Feel Again
Rein Alexander – Eyes Wide Open
Imerika – I Can't Escape
KEiiNO – Monument
Jorn – Faith Bloody Faith
The voting took place over three rounds. In the first round, the public could vote for all 12 songs, from which the top four would advance to the second round of voting, the gold final.
The four acts that moved forward were: Blåsemafian feat. Hazel, TIX, KEiiNO and Jorn.
After that, the public then had 5 minutes to vote again for their favorites, deciding which two acts should compete in the final Gold Duel. Those two acts were KEiiNO and TIX.
A third and final round of voting was then held. The individual results from the 5 regions of Norway (South, Mid, North, West and East) were presented. The winner of the Gold duel was TIX with 380,033 votes, beating KEiiNO with almost 100,000 votes.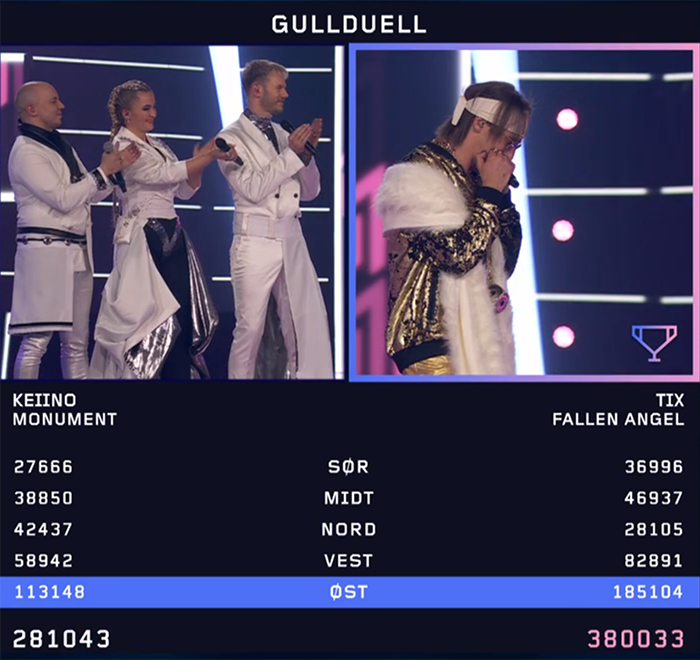 You can watch and listen to TIX' Fallen Angel here:
How did you like the Norwegian song?