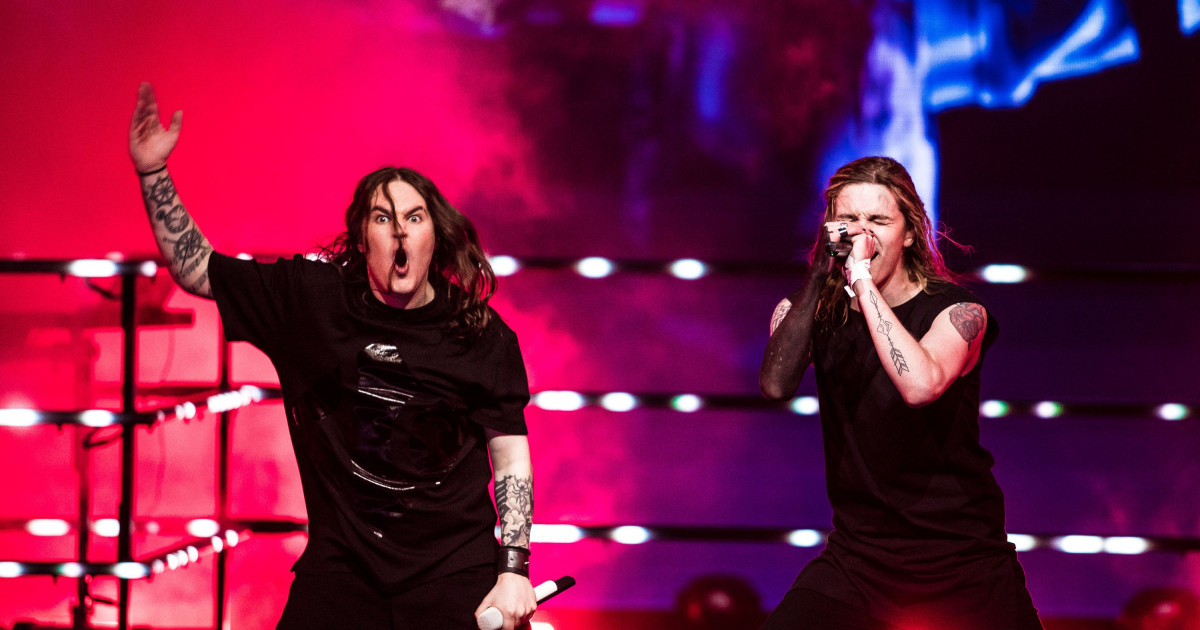 Last night, Finland held their national selection for Eurovision 2021, and found their representative for Rotterdam.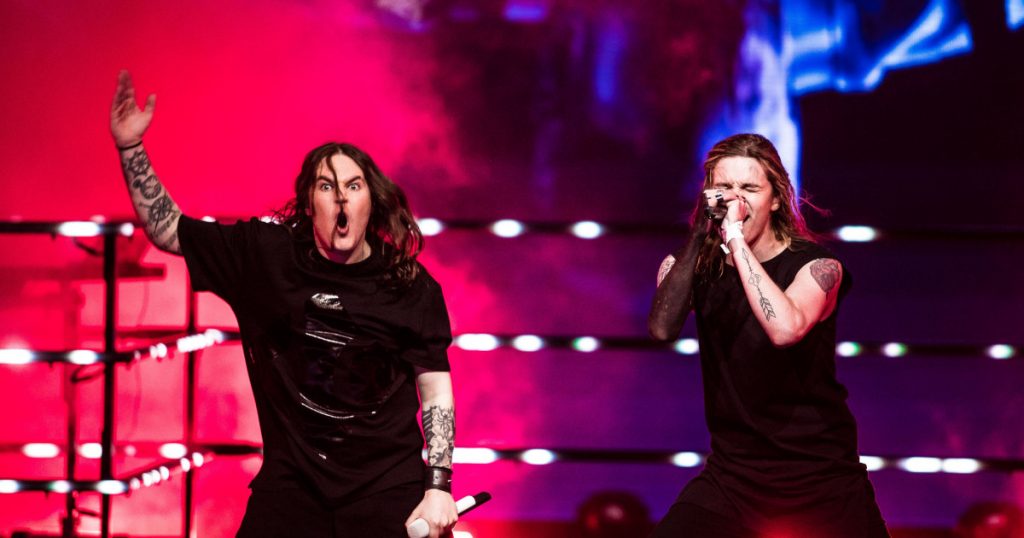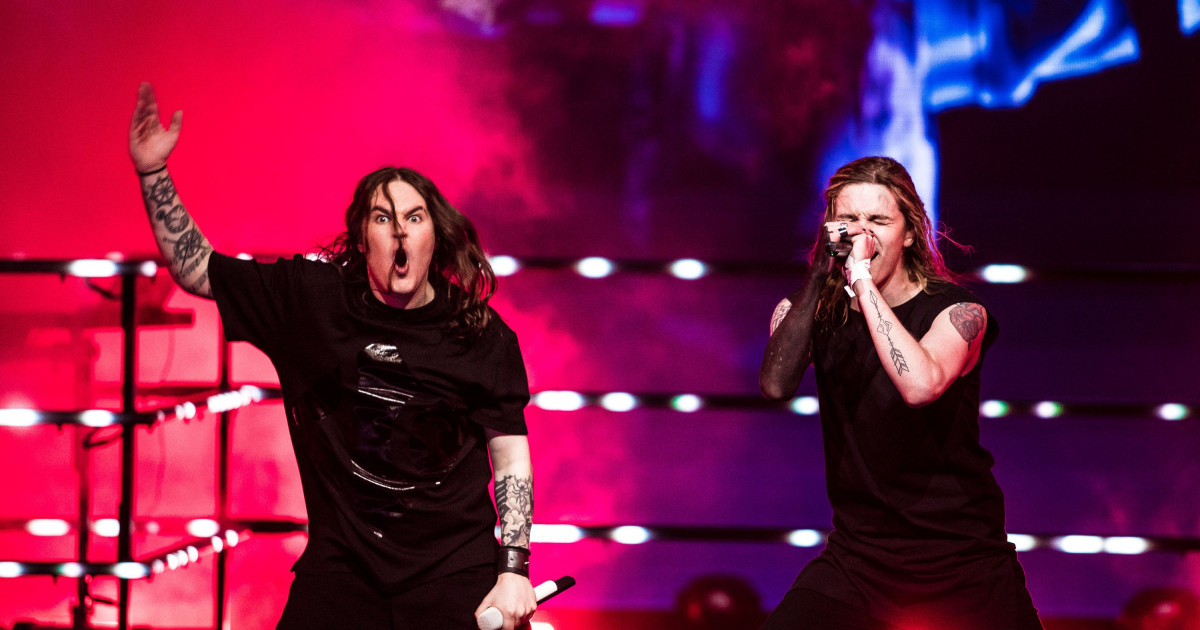 Last year, Axel won the heart of the Finns and won the right to represent the country in Rotterdam, but due to a pandemic, Eurovision 2020 did not take place, and as a result, Finland had to find a new act for Eurovision 2021, and last night's Uuden Musiikin Kilpailu 2021 (UMK) did just that, celebrating its 10th anniversary this year. The show took place at Mediapolis in Tampere and was hosted by Finnish singer Antti Tuisku. The show was broadcast to viewers and listeners on TV, online and radio.
Back in September, an expert panel at the Finnish broadcaster Yle sorted through the 278 submitted songs, to find the 7 acts that would compete in the contest. These 7 acts were then presented to the public in the middle of January this year, and among those seven finalists were also last year's winner, Axel. Two non-Finnish contestants were also present in the lineout, Pandora, the famous Swedish singer of the 90s, and Laura Põldvere, who has represented Estonia twice in Eurovision.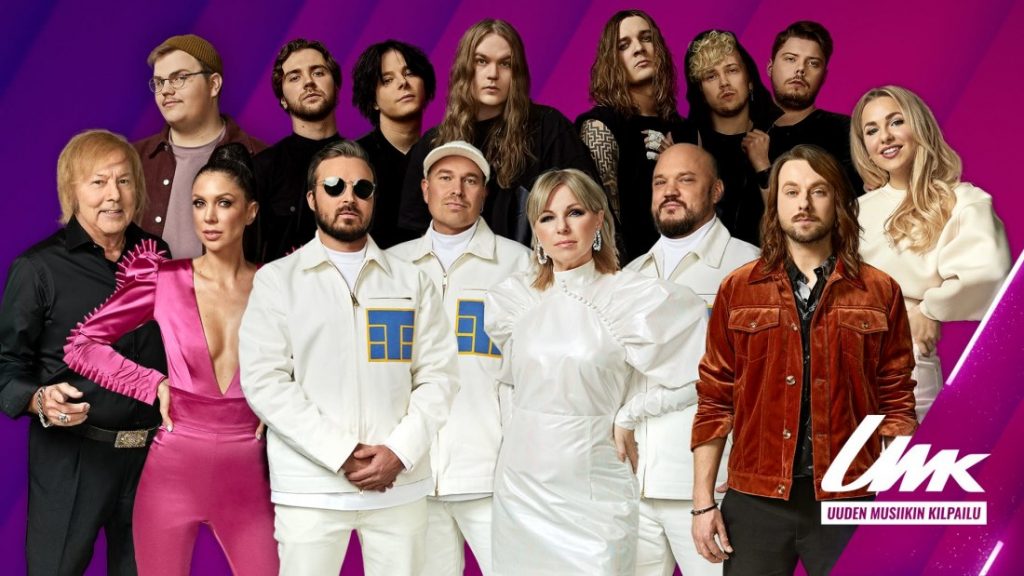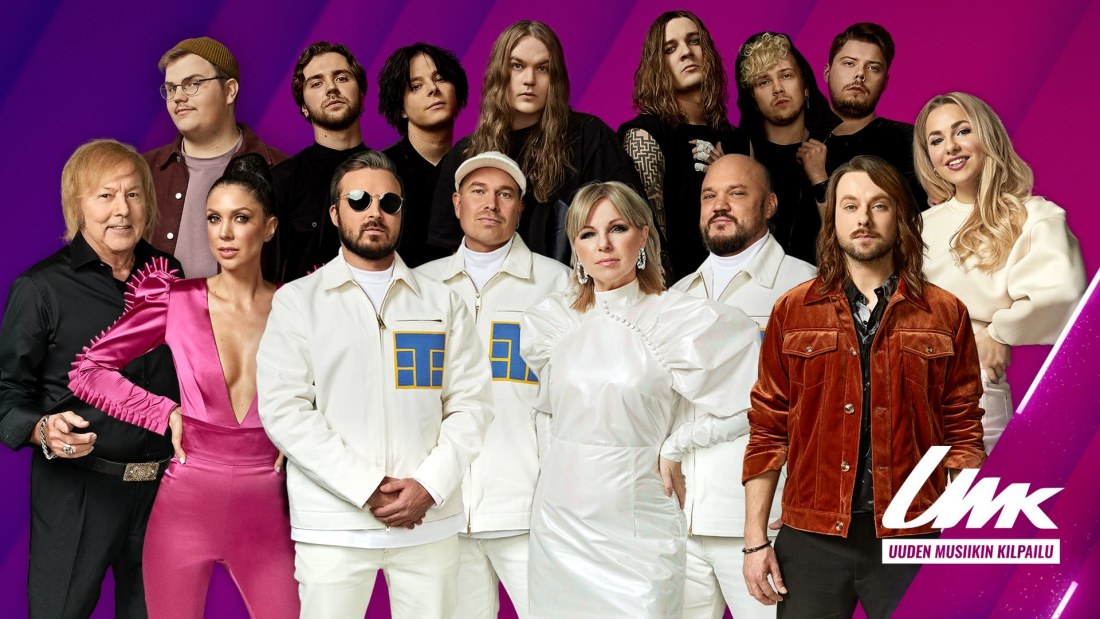 The order of the seven acts was as follows:
The selection was made by 7 international juries (25%) and the audience (75%). The jury members were Iceland, the Netherlands, Poland, Spain, Switzerland, the United Kingdom and the United States.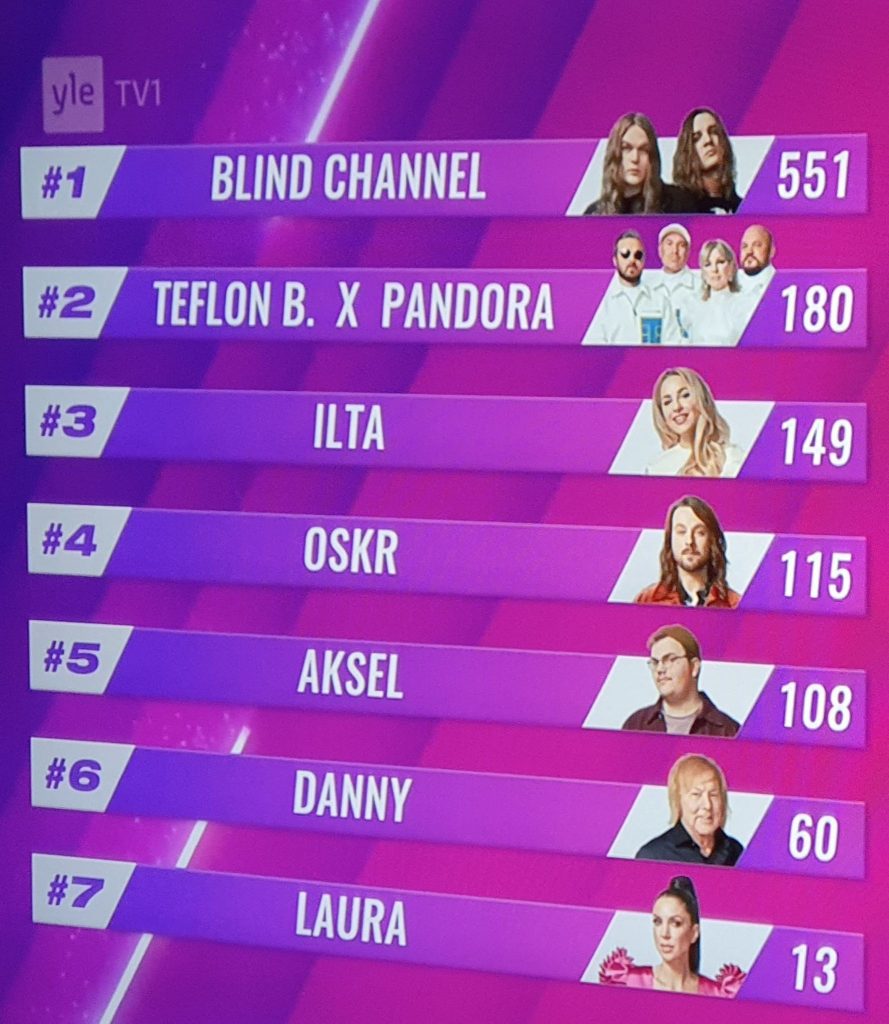 After the jury votes, Blind Channel was in the lead with a 10 point advantage. But when the viewers points were announced, Blind Channel decimated the rest of the race, leading with 371 points, receiving 54% of the public votes!
Blind Channel will perform 'Dark Side' in Rotterdam for Eurovision fans in a genre they call 'violent pop'.
We managed to interview Blind Channel before the national selection.
It should be noted that the country won its first Eurovision Song Contest in 2006 with Lordi's Hard Rock Halelujah. Do you think Blind Channel can bring a second victory to the country?