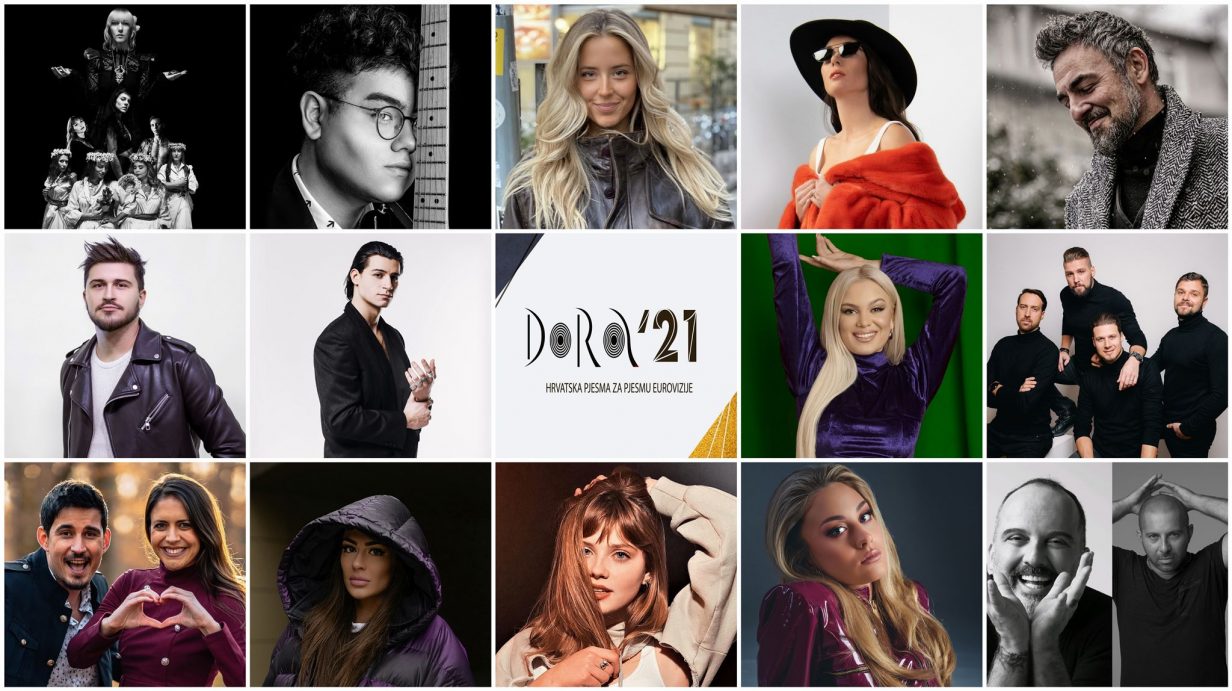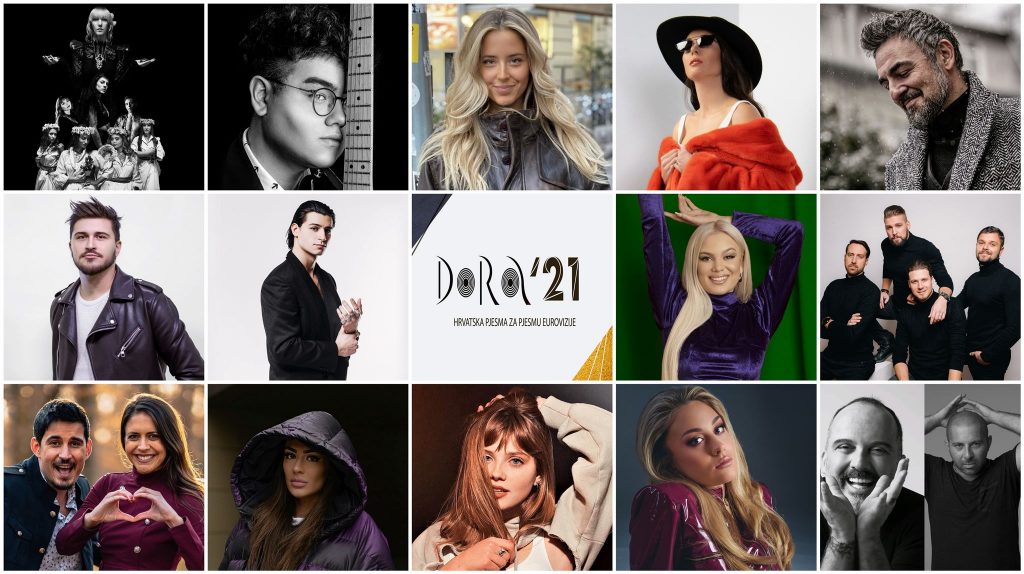 Yesterday, the Croatian Broadcaster revealed one minute snippets for the Croatian entries for Dora 2021. The winning song will represent Croatia in Rotterdam 2021.
Last year, Damir Kedžo was supposed to represent country with his powerful ballad called Divlji Vjetre/Wild Winds, but due to the cancellation of Eurovision 2020 he missed this opportunity. This year, the broadcaster decided to make a new national selection which will be held on 13 February on the Croatian TV channel HRT – HTV1. Unfortunately, Damir Kedžo is not among the 14 contestants. However, among the 14 artists there is Nina Kraljić, who previously represented her country in Eurovision in 2016.
Here is the full list of the entries:
NINA KRALJIĆ (ALKONOST OF BALKAN) – Rijeka
3. ELLA OREŠKOVIĆ – Come This Way
8. BETA SUDAR – Ma zamisli
10. ASHLEY COLBURN I BOJAN JAMBROŠIĆ – Share the Love
11. BRIGITA VUCO – Noći pijane
12. MIA NEGOVETIĆ – She's Like a Dream
14. TONY CETINSKI I KIKI RAHIMOVSKI – Zapjevaj, sloboda je!
Dora is being held for the 22nd time, and for the third time in a row in the Marino Cvetković hall. This time, unfortunately, without an audience, under strict epidemiological measures. Four presenters will be there for the show: Daniela Trbović, Barbara Kolar, Jelena Lešić and Doris Pinčić. In addition to HTV1, you can watch Dora live on the HRTi platform.
What do you think, who deserves to represent Croatia in Rotterdam 2021?