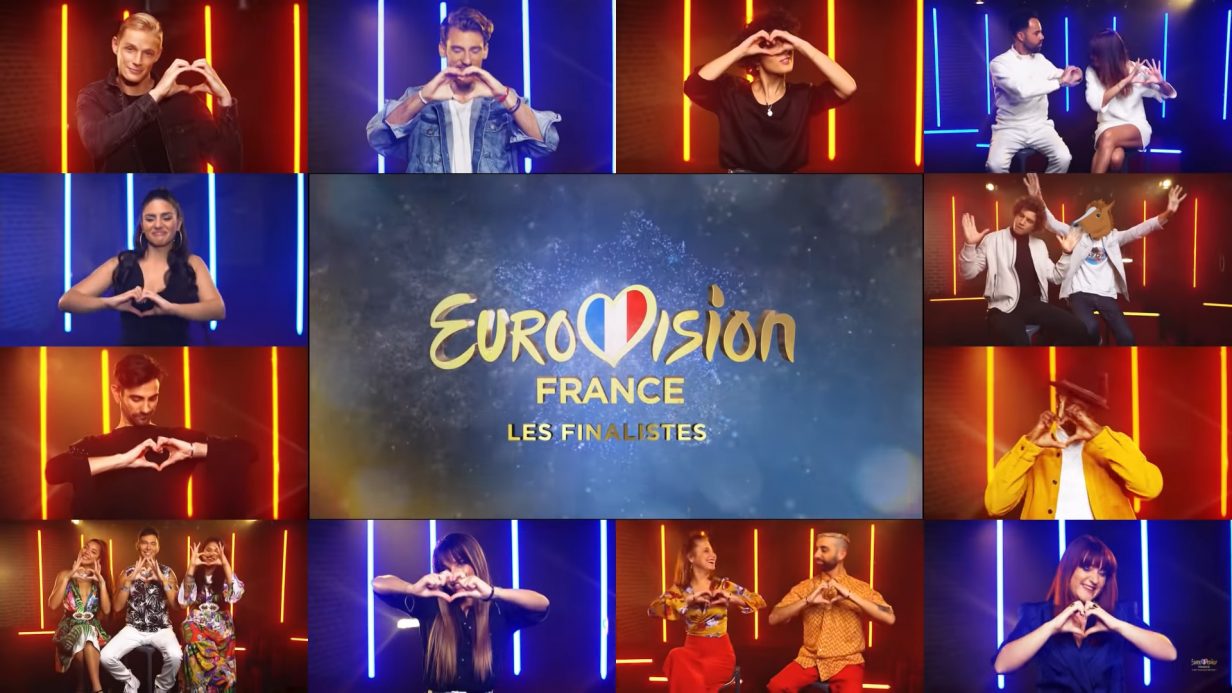 It was already announced June last year, that Tom Leeb would not represent France in Eurovision 2021, so the search for another representative started. Unlike last year's internal selection, the French broadcaster decided this year to organize a national selection containing 12 acts, Eurovision France, c'est vous qui décidez! The national selection show is organized by the French broadcaster France Télévisions and the television channel France 2.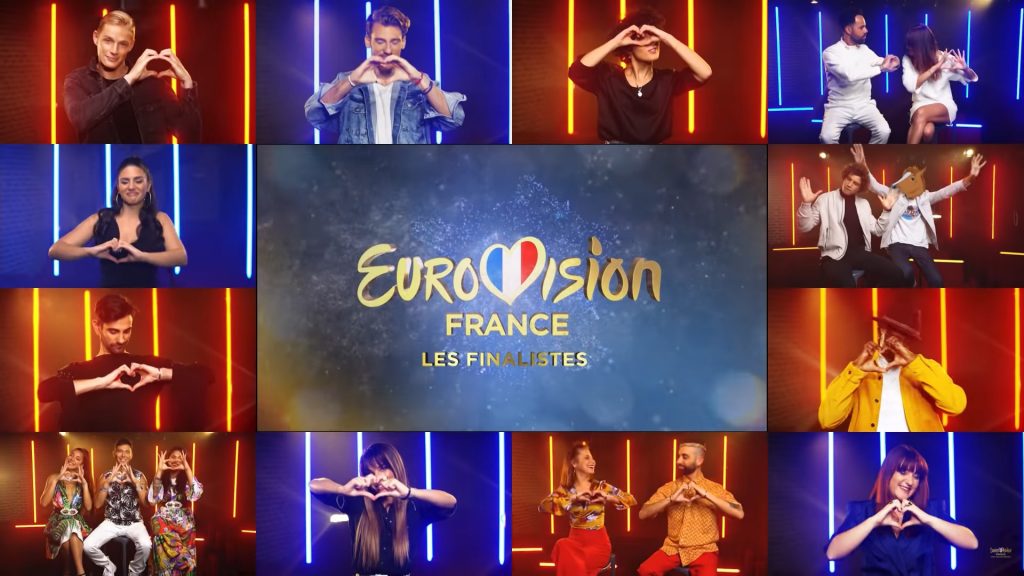 The hosts of the national selection are French-Luxembourgish radio and television host Stéphane Bern and French radio and television host Laurence Boccolini.
How does the voting work?
Twelve entries will compete and the winner will be selected over two rounds of voting.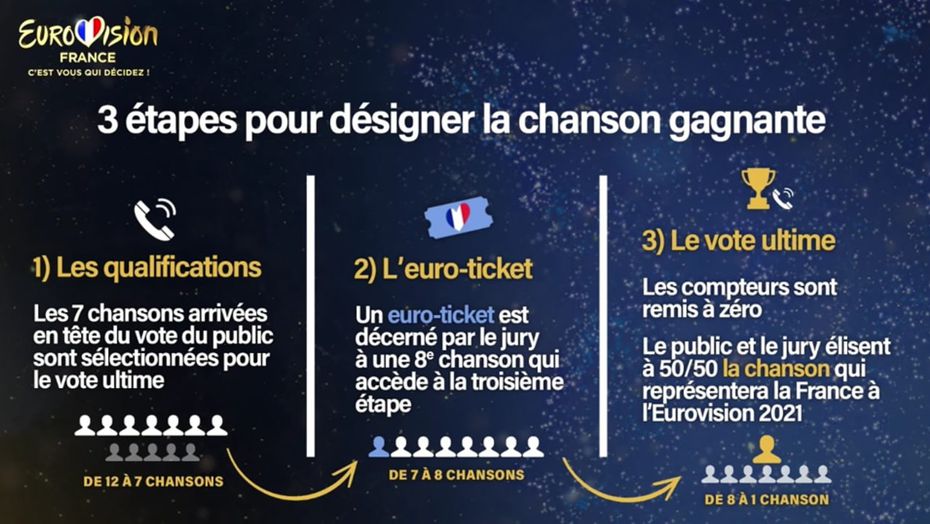 Step 1. In the first round, the results will be determined exclusively by public televoting, and the top seven entries will advance to a second round, the super-final.
Step 2. An additional super-finalist will be determined from the remaining five entries by a ten-member jury panel.
Step 3. In the super-final, the winner will be determined by the combination of public televoting 50% and the jury panel 50%.
The good news: everyone can vote! You do not need to have a French phone number to be eligible to vote!
Who is in the jury panel?
The jury panel will consist of 10 juries of different backgrounds. They are:
AMIR – jury president, singer, songwriter, most importantly represented France in 2016
Chimène Badi – singer, who competed to represent France in 2019, but only reached to third place in the super final
Michèle Bernier – French actress, writer, director
Agustín Galiana – Singer and comedian
Jean-Paul Gaultier – Fashion Designer
Élodie Gossuin – a French beauty pageant, model and television presenter
Duncan Laurence – Dutch singer, winner of the Eurovision Song Contest 2019
André Manoukian – French songwriter, jazz singer
Marie Myriam – French singer of Portuguese descent, winner of the Eurovision Song Contest 1977
Natasha St-Pier – Canadian singer of Acadian origin, represented France in the 2001 Contest
Who are the artists?
This are the lineup of the 12 acts who will fight to represent France in Rotterdam 2021:
21 Juin Le Duo – Peux-tu me dire?
2. Ali – Paris me dit (Yalla ya helo!)
7. Céphaz – On a mangé le soleil
8. Juliette Moraine – Pourvu qu'on m'aime
12. Terence James – Je t'emmènerai danser
What do you think? Who is your favorite? Who do you think has the chance to go all the way and win the competition?