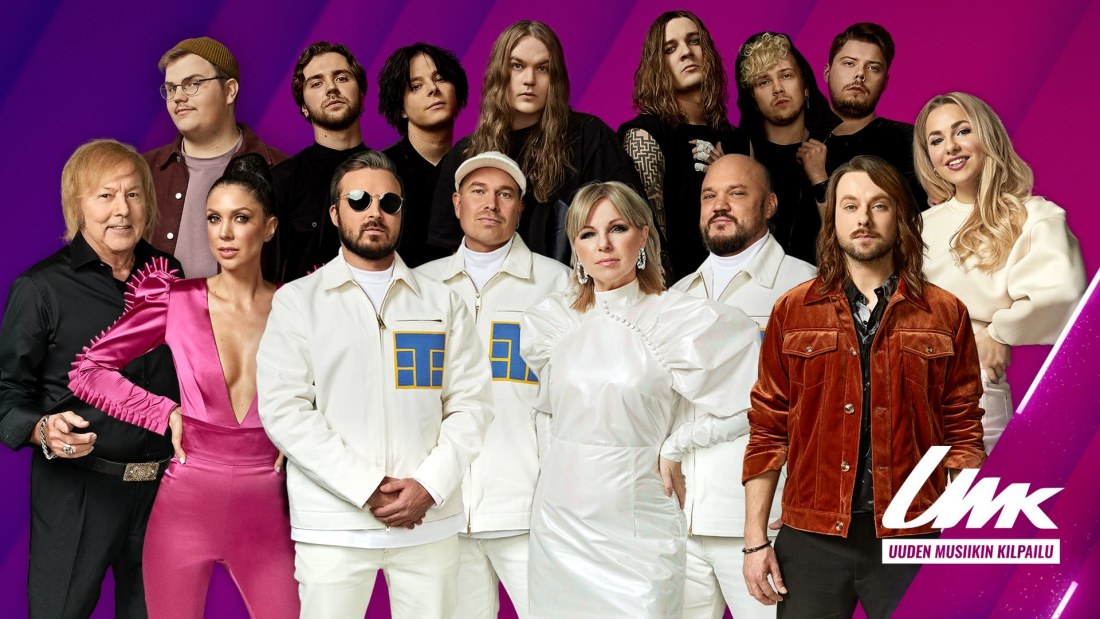 The artists and songs competing in the 2021 Finnish selection show Uuden Musiikin Kilpailu (UMK) has been revealed, though the Finnish broadcaster has been teasing and giving out clues who it might be. The 7 acts will compete on in the final on February 20 and the winner will go on to represent Finland at the Eurovision Song Contest 2021 in Rotterdam.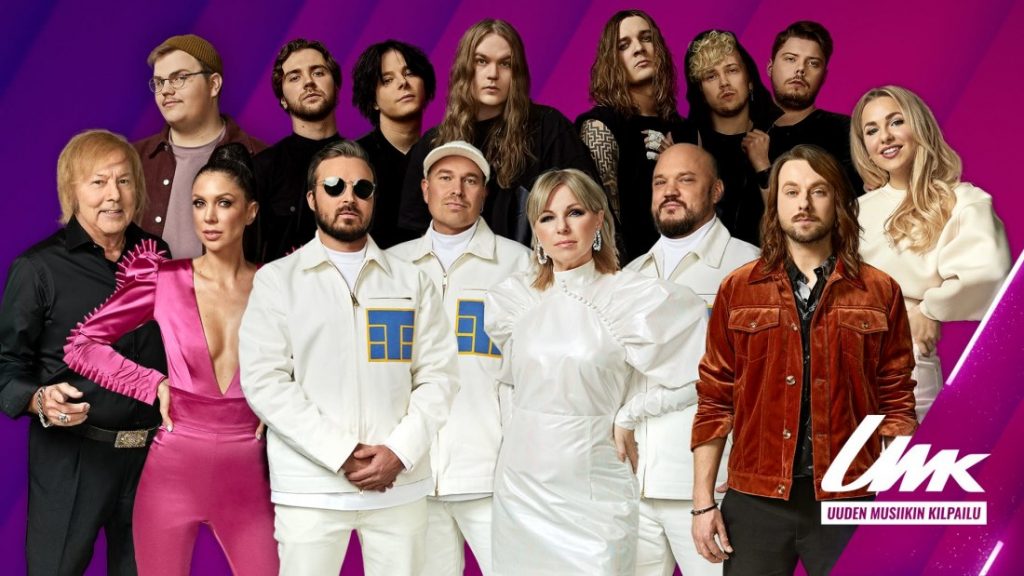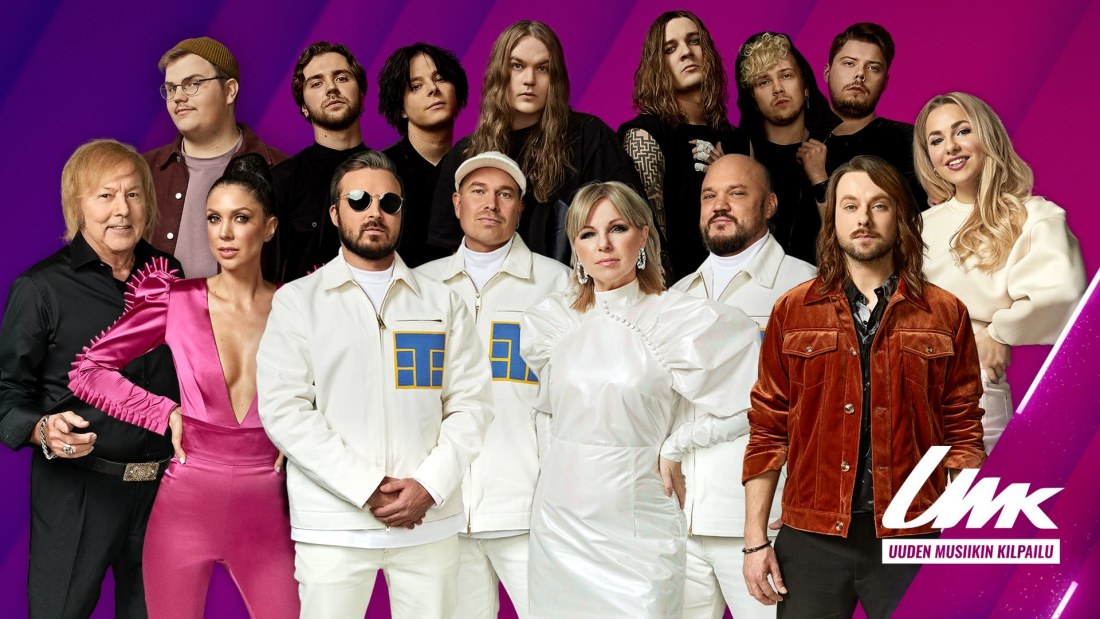 Let's get to know the artists:
1. Oskr – Lie – (clues were: Turku person, made music in Finnish and English, the songwriters of the song made songs for Selena Gomez and G-Eazy)
Oskr aka Oskari Ruohonen is a Turku-based singer-songwriter. He has been part of bands such as Yournalist and Traffic Island. Oskr grew up in a musical family and has written, played and produced his songs both independently and with his brother, both in Finnish and English.
Oskr says that UMK is a beginning of a new path in his music career, focusing on English lyrics, and names artists such as James Blake, Bon Iver and Jon Bellion as inspiration for this new path.
Oskr shows his emotional side with his song 'Lie', a slowed down ballad backed by a piano. His voice and the piano notes harmonize to really convey the feeling of the song. A sound that do signal his new musical direction, at least compared to some of the rock music he has performed in the past.
Oskr sharing his feelings about the song:
'Unfortunately, it often happens that in important situations you do not dare say how you feel, but what you imagine the other person wants to hear. Regardless of the culture, almost every person can identify with this in a song, which is why it is in the right place and company at Eurovision.'
The song is written by Oskari Ruohonen, Joonas Angeria and David Pramik. Los Angeles-based David Pramik has written songs to international stars, including for artist such as Selena Gomez and G-Eazy.
2. Teflon Brothers x Pandora – I love you – (Clues were: songs played on playlists, an icon of his own style of music, creating an international career)
The rap band Teflon Brothers has been entertaining Finns for more than 10 years. The idea of participating in UMK and the song I Love You have been buzzing for a long time. The idea for the collaboration between Teflon Brothers and Pandora came about when the artists accidentally met backstage at the same venue four years ago.
Finland has a strong place in the heart of the Swedish superstar Pandora, who has created a long international career. Pandora feels that her participation in the UMK shows how much the support she has received from Finns over the years means to her.
The wild disco song itself takes us back to 90s Nintendo game sounds. The song is fun to listen to, doesn't take itself too seriously. The sweet cherry for the song is the pioneer of Eurodance – Swedish superstar Pandora. The song itself is in Finnish, with a chorus by Pandora telling us just how much she loves us :).
'With our song, we want to bring people together for joy, joy and love and a message that love does not look at language skills or external aspects. It is about the power of nonverbal interaction, mental interaction.'
The catchy I Love You addresses the difficulty of expressing emotions and encourages being more open and courageous. We can also see the difficulty of expressing emotions through the weird way of rapping:
'Never does my phone ring,
Even sauna won't soothe this pain,
The feeling of Finnish hick are only a rumor
I eat sausage and I won't speak of my emotions'

3. Danny – Sinä päivänä kun kaikki rakastaa mua/The day when everyone loves me (Clues were: all Finns know, participated in a singing competition at the beginning of his career, awarded several times)
The pioneer of Finnish entertainment, the man who brought the show to Finland, music consultant Ilkka "Danny" Lipsanen. He is a man who doesn't need introductions. We can call Danny Finnish Eurovision veteran, since he has been a Eurovision qualifier for seven decades. Addition to this, he has competed against Paul Anka, Nancy Sinatra and Tom Jones at the 1968 Rio World Championships in Rio.
The song is a melancholic song. The artist also confirms that it is not a typical Eurovision song.
It is not, however, a farewell song, Danny says:
'The question is really that life is a gift and no one knows how long it is. The text is such that it is not necessarily a typical Eurovision song. But as a song, it's really great because it represents a kind of perspective and theme that hasn't really been addressed in light music songs before.'
4. Laura – Play (Clues were: competed in Eurovision before, mother tongue non-Finnish, an artist with a lot of radio play)
Laura aka Laura Põldvere (even though we think she does need any introduction) is a versatile pop, jazz and improvisation singer. Laura was Estonia's most radio-acclaimed artist in the last decade, and her debut, released in 2007, became one of Estonia's most popular albums in ten years. Laura is also a Eurovision veteran, she has represented Estonia twice at Eurovision, in 2005 as part of the girls band Suntribe and 2017 together with Koit Toome, who is fighting in Eesti Laul to be the representative for Estonia this year.
Laura, who has spent a lot of time in Finland since she was a child, makes her music and also works in Espoo, a town just outside of Helsinki. She spends about half of her time in Finland. Her tenth album, released in the winter of 2019, was produced in Vaasa, and Laura has also started studying Finnish. Laura sees her participation in the UMK as a natural step forward in the music field of her second home country.
The Play song combines both pop and country vibes in it. The song talks about an on-off relationship where the other part gets tired of always coming back and forgiving.
'I want the listener to open their soul to the song and receive musical strength and support that will help move forward in everyday life and relationships.'
5. Aksel – Hurt (Clues were: a sensitive interpreter, singing in one of the most streamed songs of the next few years, able to create a whole choir with his voice)
Aksel Kankaanranta won the New Music Competition of Finland last year, and was supposed to represent his country, but unfortunately due to COVID-19 the competition was cancelled. So Aksel is getting a second chance to fight for his journey to represent his country in the next Eurovision Song Contest.
However, in UMK , Aksel competes with an English-language song. According to Aksel, it is easier to position yourself when the UMK's production side is already familiar and knows what to expect. However, the mantra is the old familiar approach of "let's see now what's going on here".
Hurt is a sensitive and powerful ballad that reminds you not to let anyone's outer shell fool you. Aksel voice is pure gold and it harmonizes with the song very beautifully. We would not be surprised if Aksel wins this year's battle.
Aksel says about his song:
'A person may be really ill, even if from the outside it seems that everything is fine. If you hurt yourself, you hurt your loved ones as well. When I myself slop/slosh/thrash from a pit up, so I can fully identify with the song. Maybe the song is also a story that the sun doesn't have to present anyone other than what you expect.'
6. Blind Channel – Dark Side (Clues were: won the biggest international competition of their own music, UMK21 largest lineup, listeners especially abroad)
This year's UMK black sheep is the Oulu-based Blind Channel. The band was formed in 2013 with the aim of world conquest, and the plan was launched at a rapid pace: just a year after its formation, the band ended up performing at the world's biggest heavy music festivals, Wacken Open Air in Germany, after which the band signed their first record deal. In 2018, the Blind Channel was nominated for an Emma (Finnish music gala award) in the rock category.
Blind Channel, which has been a five-member band for a long time, was strengthened last autumn with the sixth member Aleksi Kaunisveden joining the group. Aleksi is also known for his solo career, and he is one of Finland's most successful producer-DJ artists.
Blind Channel, and their violent pop music (which is also the name of their third album), has matured over the course of three albums, and now is their time to shine and make it clear to everyone what they're made of.
Dark side is a great rock genre song. It gives a vibe of soundtrack and darkness. If you are crazy about bands such as Linkin Park, Evanescence, then you are on the right track. Blind Channel bring the rock vibes from Finland, and Hallelujah! it might bring the second victory to Finland in Eurovision history.
The band says about their song:
'We want to show that even if life is darker and harsher, you can still have fun. This song is for all those who feel outward and inadequate, who have sometimes made up their minds to raise the middle ones and shout. We claim that there are many such people in the world, and Eurovision is a celebration of unity, in whatever form!'
7. Ilta – Kelle mä soitan/Who am I calling (Clues were: seen in Finland's biggest music entertainment programs, been making several hit songs, known for their covers besides their own songs)
For many Finns the first contact with the music of Ilta came with the Cheek super hit 'Sillat', which featured Ilta. The loud Ilta has lived and breathed music all her life and she says that singing is as natural to her as eating and sleeping. Last autumn, Ilta released her debut album For These Moments, and she has previously participated in, among others, the TV singing competition shows 'Stars, Stars' and 'All Together Now Finland'.
Even as a child, Ilta got chills from big, sensitive songs, and she wants to evoke similar reactions in others through her own music. She had long considered participating in UMK, but hadn't made the final push until recently. Singing is the most important thing to her, and the UMK, and with it the possibility of performing for 200 million people at Eurovision, made the decision easy.
Ilta's song is another great ballad which talks about loneliness.
Ilta says about her song:
'A person may be in the middle of a crowd and still feel really lonely. It is one of the most difficult feelings for a person because we are connected to each other. Even if the song doesn't say directly that you will survive, it can still give the listener the feeling that he or she is not alone with this thing.'
Are you happy with Finnish selection? Who is your favorite of the seven candidates? Our bet is on Blind Channel, Aksel or Oskr.