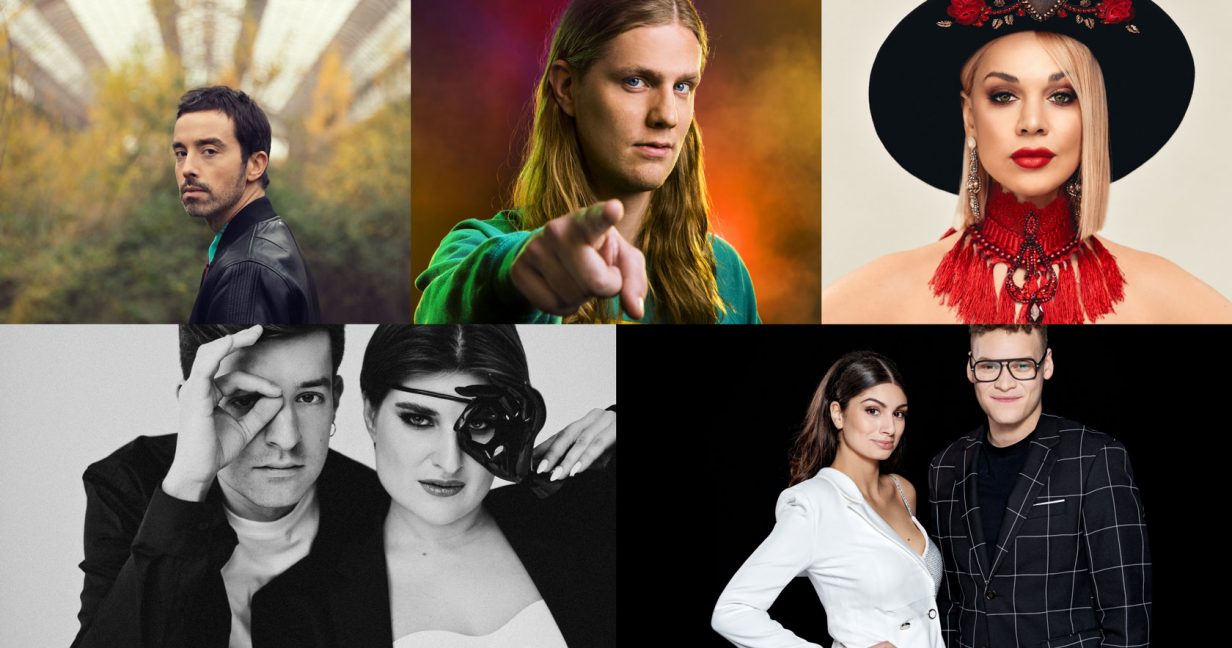 After the cancellation of the Eurovision Song Contest 2020, a lot of artists were under pressure whether they will represent their respective countries in the year of 2021. While 25 countries have confirmed their participation, only 18 of them have announced that the 2020 artists will also represent the country in 2021. But no matter if they are chosen to represent their country or not, they continue to create new music and that's what makes the fans happy. Some of these artists has recently released new songs.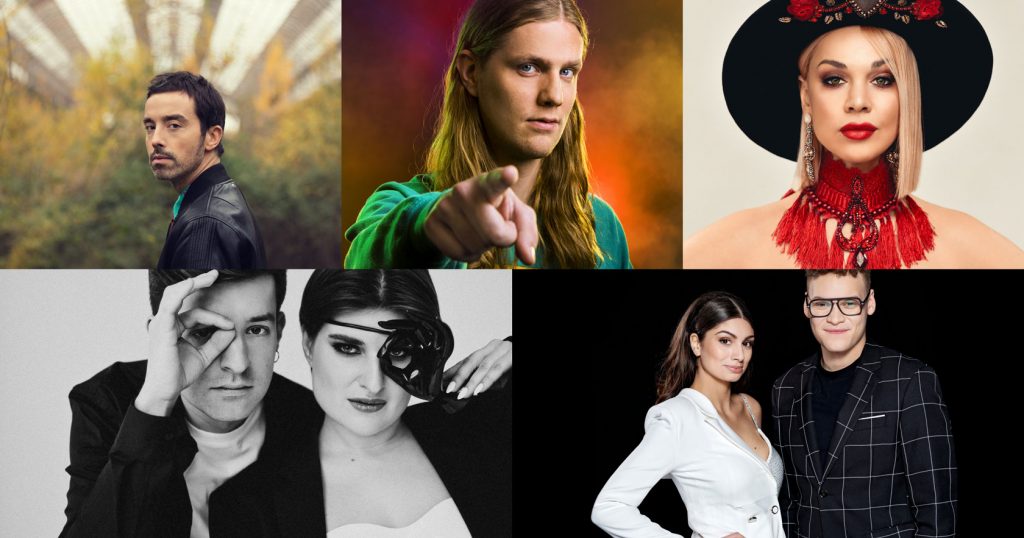 1. Belarus – VAL – "Частицы счастья"
VAL is the a male-female duo chosen by Belarus to represent the country in the Eurovision Song Contest 2020. While there is yet no official information about Belarus' participating in Eurovision 2021, we hope if they do they will send this band, as we like what they create. In their message to 'The Wiwi Jam at home', the artists told that they are working on their debut album and 'We expect to see you next year' message is the hope to see the band in Eurovision next year.
The artists released a new single on May 22 called "Частицы счастья" ("Particles of happiness"). The song shows how the artists like to use different experimental things in their music. The song is half rapping, and half indie with saxophone adding jazz vibe to the song, the song ends with church organ music.
The duo also wrote in their Facebook page:
Dear friend, we're so happy to present you our new single "Pieces of Happiness"!

Many of you probably have heard that we're not afraid to step out the comfort zone and experiment with our music. Earlier we did only little baby steps to experimentation, but now it's the first big step towards that kind of music. The music which makes you feel like you're on a roller coaster, or you're watching action thriller. To be honest, we're a bit tired of sameness that's often heard in modern music, so we're doing our best to create completely new experience for you. Hope you like it!
2. Denmark – Ben & Tan – Summer Nights
Denmark was one of the countries who selected their artist through a national selection, and due to COVID-19 realness, the show with a day's notice turned to be audience-less and all there artists were performing in an empty arena. While Ben & Tan were selected to represent the country in Eurovision 2020, it seems the Danish Broadcaster (DR) will not automatically give the winning duo the 2021 spot, and should they want to participate in the competition they have to compete in next years selection show. However, Tan, the 22 year-old artist of the duo accepts the reality and currently shows no interest to participate in the competition for the Eurovision 2021 spot. She explains it, in a logical way, foremost they do not want to take another artist's spot, but on the other hand no one guarantees that if they participate they would win the competition in the second year in a row. And should that happen, she thinks people would focus more on them failing, and don't want to be remembered like that.
Released on 15th of May, is the second song from the duo Ben & Tan. The lyrics start with 'Summer Nights Bring Us back to life…' is the song that we need during these kind of times. The song has 'chill' vibes and it is radio-friendly… We think it will be one of the summer anthems of the 2020. The music video will also bring a smile to our faces, and the artists make funny jokes and enjoying the moment of being outside…
3. Iceland – Daði Freyr – "Where We Wanna Be"
Daði Freyr was another Eurovision 2020 candidate who was hoping to represent his country Iceland. Iceland also have not yet officially told their intention regarding Eurovision 2021. During their interview with Nikkie Tutorials, Daði Freyr officially stated that if there is a competition, he would not compete. However, he also stated that if RUV – the Icelandic broadcaster – would invite him to represent Iceland he would accept it.
Daði Freyr released his new song 'Where We Wanna Be' on May 21. The song is similar to the vibes of 'Thing About Things' and we love the retro vibes in the song. We would dance our butt off to this song. And the movement of Daði Freyr is so fun and awkward, and it is fun to watch. Awkward is the NEW TREND of the WORLD! We appreciate how the artists use their creativity to make an apparently home-made video for this, in these times.
4. Italy – Diodato – Un'altra estate
Diodato won Sanremo 2020, thus got a golden ticket to represent Italy in the Eurovision Song Contest. Italy is also one of the countries, who has yet not officially state anything regarding their participation in Eurovision 2021. Whether they will send Diodato next year or not it is also a question. Since, Sanremo is a big tradition in Italy, we believe there will be Sanremo festival, however whether it will be Diodato or someone else performing on the Eurovision stage in Rotterdam next year, we will find out in the near future.
When asked what inspired Diodato to write Un'altra estate (Another Summer) the artist posted the following answer on his instagram:
One of the things that impressed and intrigued me the most during this lock down period was what my window showed me. I saw the last days of winter already tell about the spring that would have come, while there was a painful cold in our hearts, a frost that still struggles to melt now. Nature went on despite our absence and precisely thanks to it, it took back its spaces, its scents. Powerful and motionless at once, spring seemed to encourage us, almost teasing in a cruel way or perhaps just to show us the way to come back with a different awareness. I opened my window in Milan and I felt the scent of the sea. The kind of joke triggered by the desire to return to life. Behind my closed eyes, I took the first steps towards it, until I slowly got wrapped up in its infinite embrace.
5. Latvia – Samanta Tina – I Got The Power
We can call Samanta Tina a veteran of the Latvian national final for Eurovision. She has fought so many times, and guess what, the lady is from the iron … and she is still breathing, b*tches! Yes, after being selected to represent Latvia in 2020, we can officially and with joy say that she is coming back in 2021.
Samanta Tina still focuses on woman power and feminism. Her music video starts with 'Only 4% of women consider themselves beautiful', '70% of women globally do not feel represented by everyday images', '7 in 10 women feel pressured to reach an unrealistic standard of beauty'. Samanta Tina has released her new single on May 22. The song 'I Got The Power' is co-written by Aminata Savadogo, who also represented Latvia in Eurovision Song Contest in 2015.
Who is your favourite so far?