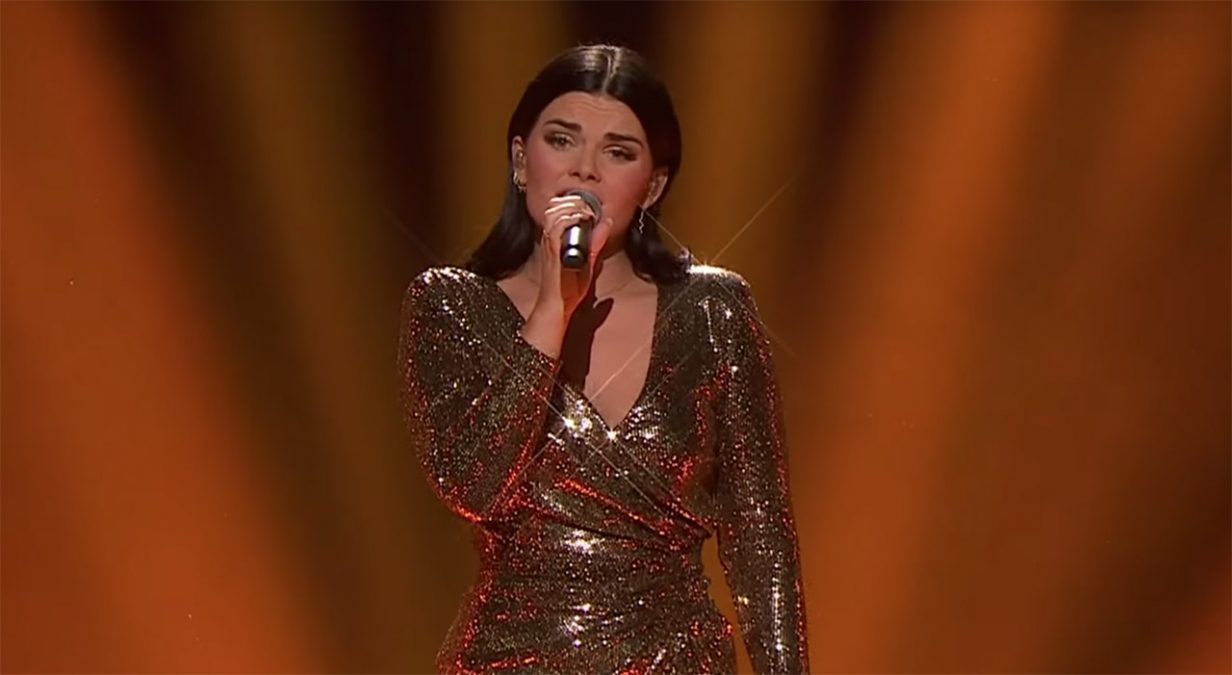 Last night Norway had their grand final, and a winner of the 60th anniversary of Norway's Melodi Grand Prix was crowned.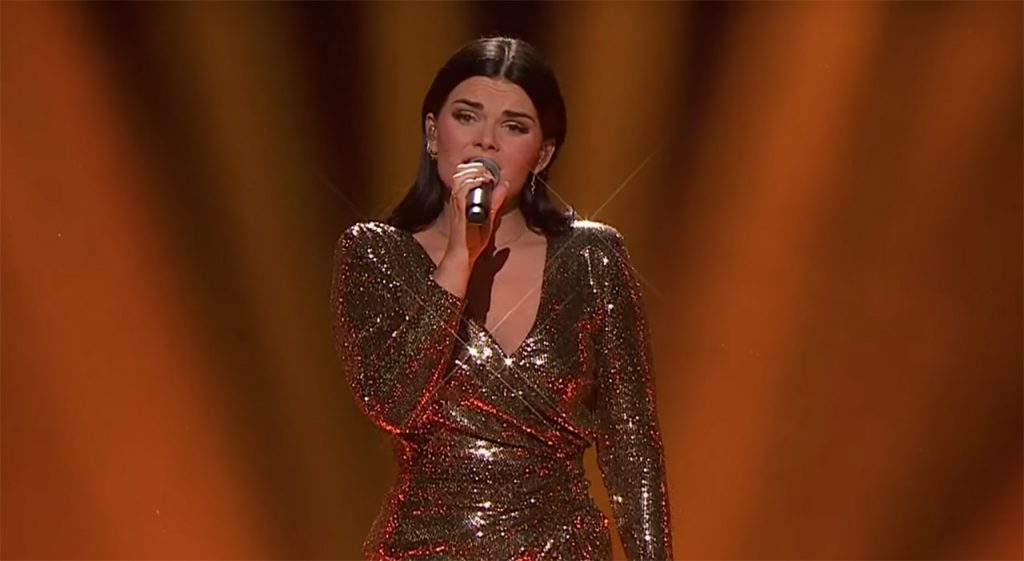 To celebrate that this was the 60th anniversary of Melodi Grand Prix, NRK (the Norwegian Broadcasting Corporation) went all out, having 5 individual heats, before last night Grand Final, where ten acts performed. Five acts has been pre-qualified to the final, but the remaining five slots were up for grasps via the individual heats, in each of which four contestants battled it out for a single spot.
The Grand Final played out over three voting rounds. First the ten qualified acts performed, and from those four were selected to the Golden Final. A second voting round then selected which two acts from the Golden Final would advance to the Golden Duel. And finally, in the third voting round, the winner among the remaining two acts was found.
Raylee – "Wild"
Didrik & Emil Solli-Tangen – "Out of Air"
Magnus Bokn – "Over the Sea"
Akuvi – "Som du er"
Kristin Husøy – "Pray for Me"
Rein Alexander – "One Last Time"
Tone Damli – "Hurts Sometimes"
Sondrey – "Take My Time"
Ulrikke Brandstorp – "Attention"
Liza Vassilieva – "I Am Gay"
In the end, only two acts were left:
Kristin Husøy – "Pray for Me"
Ulrikke Brandstorp – "Attention"
The final voting round ended up being very intense. Before the results from the last region was announced, Ulrikke was behind by around 27000 votes, and it looked like Kristin was going to be the winner. But Øst (East Norway) gave Ulrikke 102663 votes (and 69696 votes for Kristin), thus pushing Ulrikke to the top, winning with a mere 5678 votes (about 1.4% of the total votes). The surprise was written all over Ulrikke's face when the results from Øst was announced, and you could see the realization dawning on her just a moment later, when it clicked that she had won!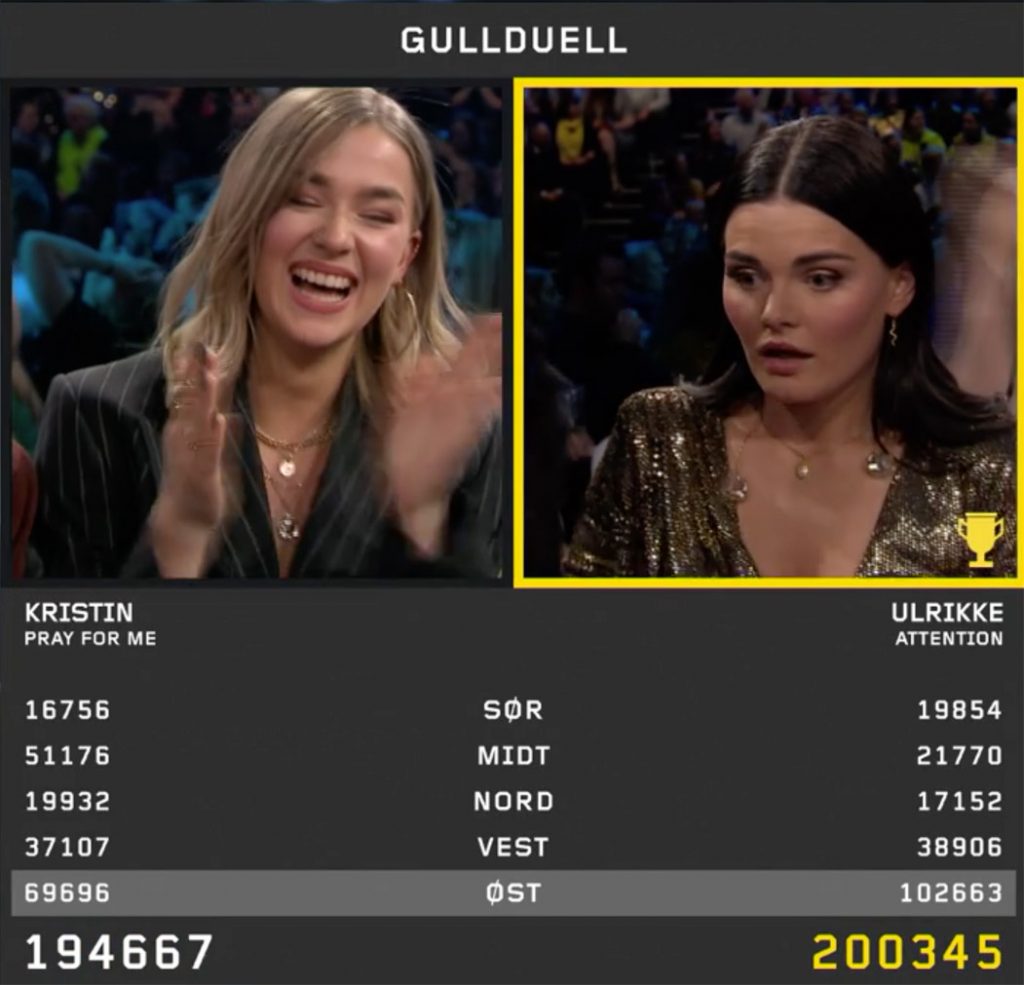 Congratulation to Ulrikke, and good luck in Rotterdam!
You can watch her performance from last night here: