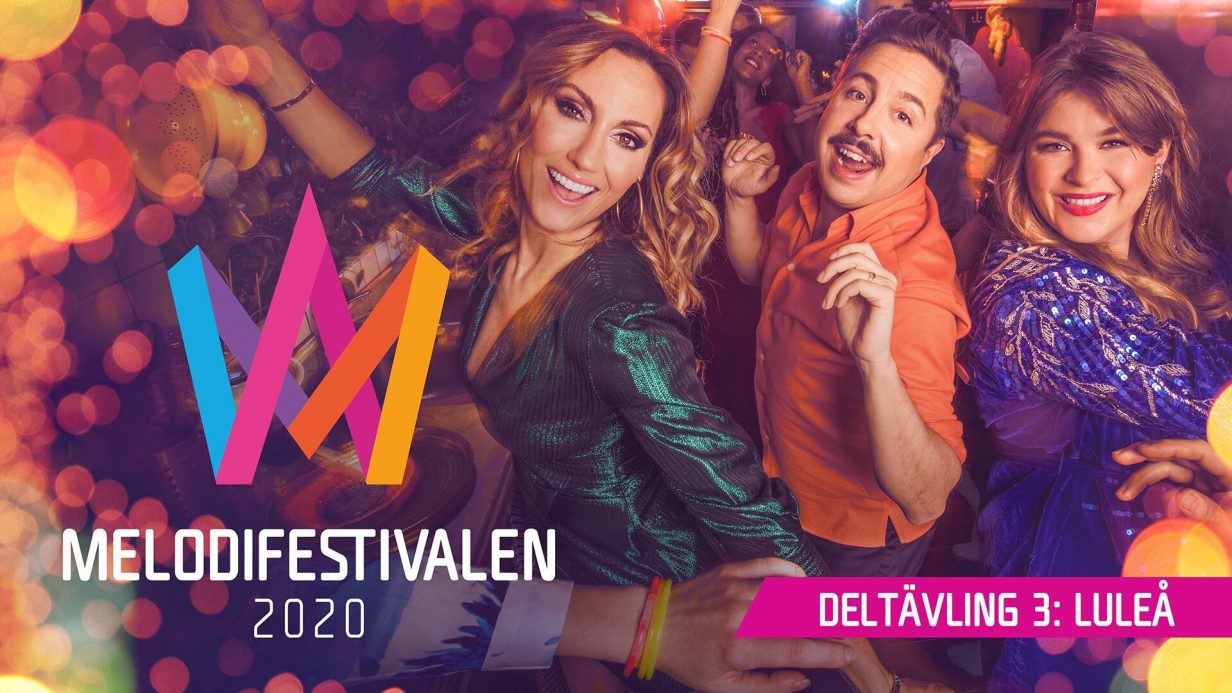 The third heat of Melodifestivalen took place tonight, and this time we went to the Norther part of Sweden, to Luleå. Over the course of the one and a half hour show, we found two more finalists, and two more second change contestants. The fourth and final heat of Melodifestivalen will take place next week.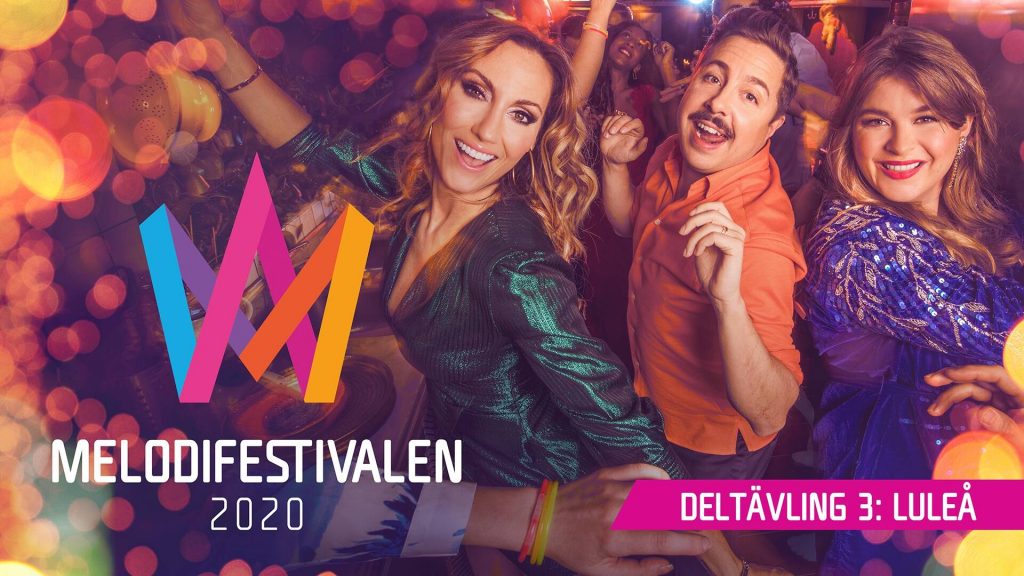 The seven contestants that took to the stage were
Mariette – "Shout It Out"
Albin Johnsén – "Livet börjar nu"
Drängarna – "Piga och dräng"
Amanda Aasa – "Late"
Anis don Demina – "Vem är som oss"
Faith Kakembo – "Crying Rivers"
Mohombi – "Winners"
This heat was split between both Melodifestivalen veterans (Mariette, Albin Johnsén, Anis don Demina and Mohombi) and newcomers. Among the Melo newcomers, Drängarna, a group formed 25 years ago, has the dubious honor of being part of the first copyright infringement case ever tried in the Swedish Supreme Court. A case they lost.
After the first round of voting, two acts were cut and a second voting round began. The acts cut were:
Albin Johnsén – "Livet börjar nu"
Amanda Aasa – "Late"
Of the remaining five acts, two were voted directly to the final:
Mariette – "Shout It Out"
Mohombi – "Winners"
And two acts were selected for the Second Chance:
Drängarna – "Piga och dräng"
Anis don Demina – "Vem är som oss"