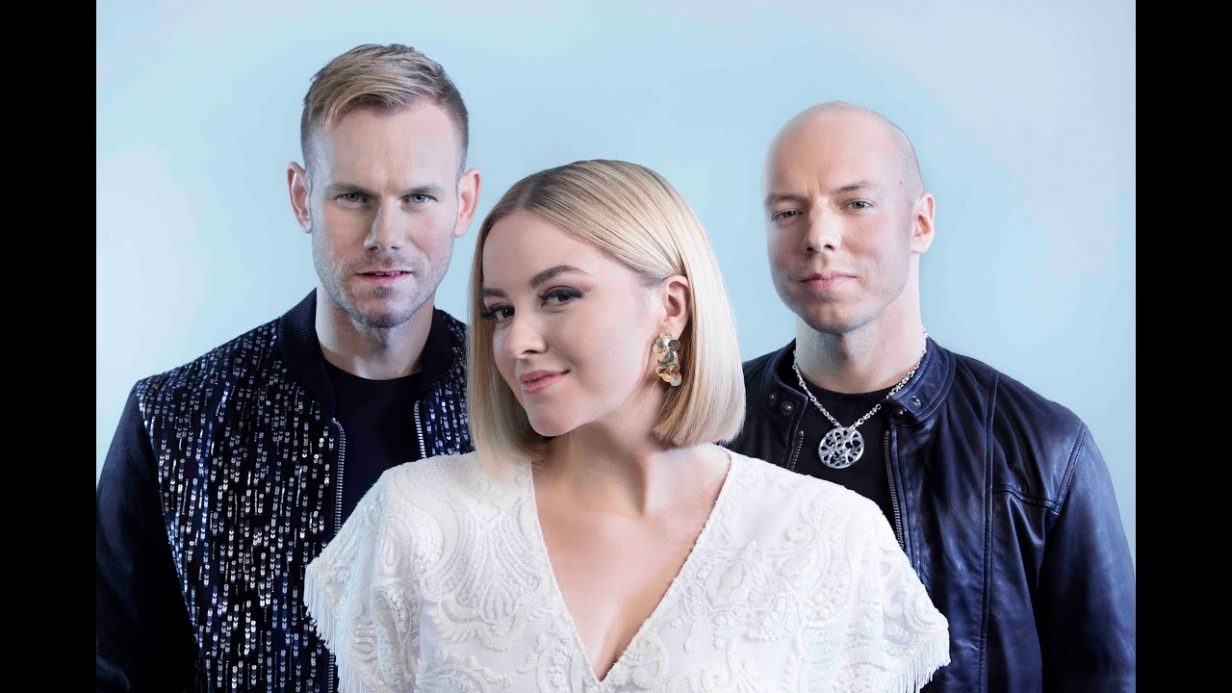 This year, 10 acts were fighting for the rights to represent Norway at Eurovision and it is KEiiNO who will carry the name of Norway to Tel Aviv. The trio consist of Tom Hugo, Fred Buljo, who represents the Norwegian Sami people, as well as Alexandra Rotan, who previously has competed in Melodi Grand Prix, both as a solo artist and last year as a duo. They will sing 'Spirit in the Sky', which last week, the artists proudly announced, reached over 1 million stream on Spotify.
We managed to get a special interview with this amazing trio, where they gave us some information about themselves and their song for Tel Aviv. Here is the interview:
Can you tell us who KEiiNO are and how the idea of creating it came? Who inspired you to create the group? And how you found each other?
Tom and his husband had an idea for a song, and wanted to work together with a Sami artist, so they got in touch with Fred. When Spirit in the Sky started to take form, all in the team pointed at Alexandra as the perfect front-woman, as she's got the best pop-voice in Norway.
In Eurovision, as you know, besides selecting best music, people vote for other aspects as well. One of them is the message/lyrics of the song. Can you tell us what is 'Spirit in the Sky' about?
We wanted to create an entry inspired by struggles for equal rights regardless of ethnicity, gender identity and sexuality. Musically, our goal was to incorporate joik in a modern pop sound. And on a night filled with Northern Lights, lyricist Alexander Olsson were inspired by the Sami belief that nature gives you strength in times of trouble.
What can we expect in Tel Aviv? Are there going to be any changes regarding staging or is it going to be similar to MGP?
We're actually building a whole new stage performance for Eurovision, as there are so much more possibilities than in the national selection. And we really want to show where we come from
We love your entry, we like the musical beginning by Tom Hugo, continuation of pop by Alexandra Rotan and the sámi voices that Fred Buljo bring to the stage. How did you manage to create this entry? Was it hard to connect with each other?
Adding 3 voices and incorporating different musical elements in a song is always a gamble, but luckily we melt together well. And we share many values, so we match very well.
During the performance at MGP, we see Tom and Alexandra walking to the side of the stage during Fred's solo in the middle. Was there a symbolic significance to this? Also, what does the sámi lyrics mean?
No, it was more that we'd give Fred and the dancer all the attention, as the joik part is his time to shine. The Sami lyrics mean: Show me the light
Part of your song, mainly chorus, reminds fans, as well as us, of last year's Finnish entry: Saara Aalto's Monsters. Is it just a coincidence or were you inspired by Saara's Monsters?
Thats just a coincidence. It's not uncommon that melodies will have a part that resembles another song, especially when the songwriters have grown up with the same lullabies as kids. Both songs touch 4 tones that make up a minor chord. So does a lot of other songs. Saara Aalto's great song is written by Swedish writers: Joe and Linnea Deb, and I've heard that Linnea doesn't think the songs are too alike either.
What would winning Eurovision mean to you?
That would mean a lot for us and for the Sami population in Norway. And I would take it as a signal that the people of Europe think all people should be treated equally.
In the end we would like to thank for KEiiNO, especially Tom Hugo helping us to realize this interview. We also would like to share their 'Spirit in the Sky'. Tell us in the comments what you think? We are just so happy that Norway show us diversity by bringing to pop song a new breathing with Sami music – joik. We wish KEiiNO the best of luck on their road to Eurovision in Tel Aviv.