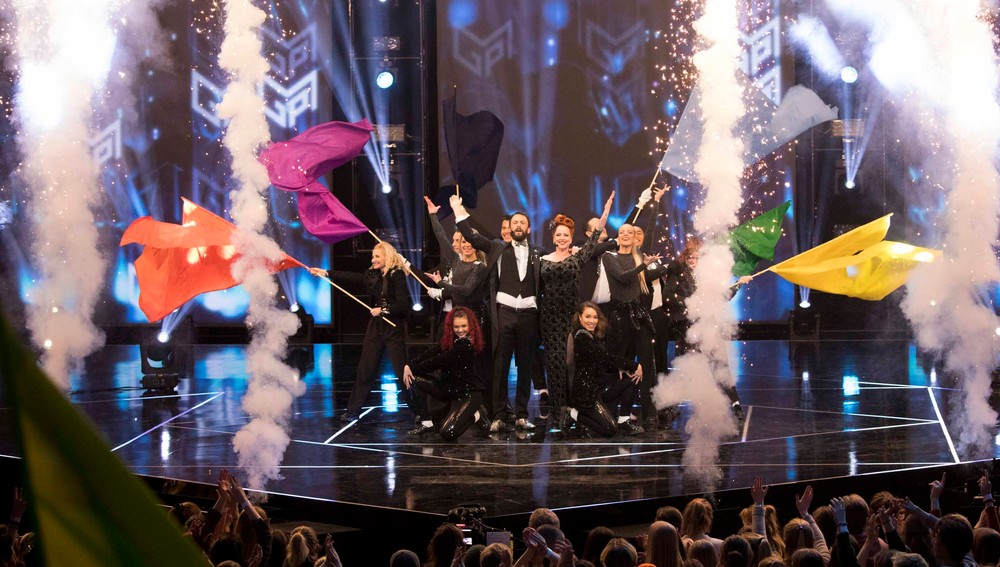 In 2020 Norway will celebrate Melodi Grand Prix's 60th anniversary, and today the Norwegian broadcaster, NRK, announced that the Melodi Grand Prix show will be bigger than ever. Five semi-finals and a grand finale – a full six Saturdays.
The MGP shows will be broadcast directly from Oslo, but with a great focus on artists from all over the country. Each region will receive its own program, with artists who will represent Northern Norway, Central Norway, Western Norway, Eastern Norway and Southern Norway. Stig Karlsen, the producer, as well as Head of Delegation for Norway, commented that:
We are really looking forward to conveying great music involvement from all over the country
The Norwegian TV viewers will have the power to select five artists and songs they want to move on from the semi-finals to the final. The remaining five slots in the final will be selected by an expert jury panel. In the end, it will be the viewers who decide which of ten artists will be crowned the winner and get to represent the country in the Eurovision Song Contest.
Though KEiiNO just won MGP a few weeks back, and are currently preparing to go to Tel Aviv to represent Norway in the 2019 Eurovision Song Contest, NRK is not wasting any time making sure that next's years show will be grand. The registration for submitting songs is already open, with a deadline set for the even before this year's Eurovision Grand Finale – May 17th.
We are looking forward to prepare a proper celebration of the 60th anniversary next year.
What do you think about this great news? Are you excited?