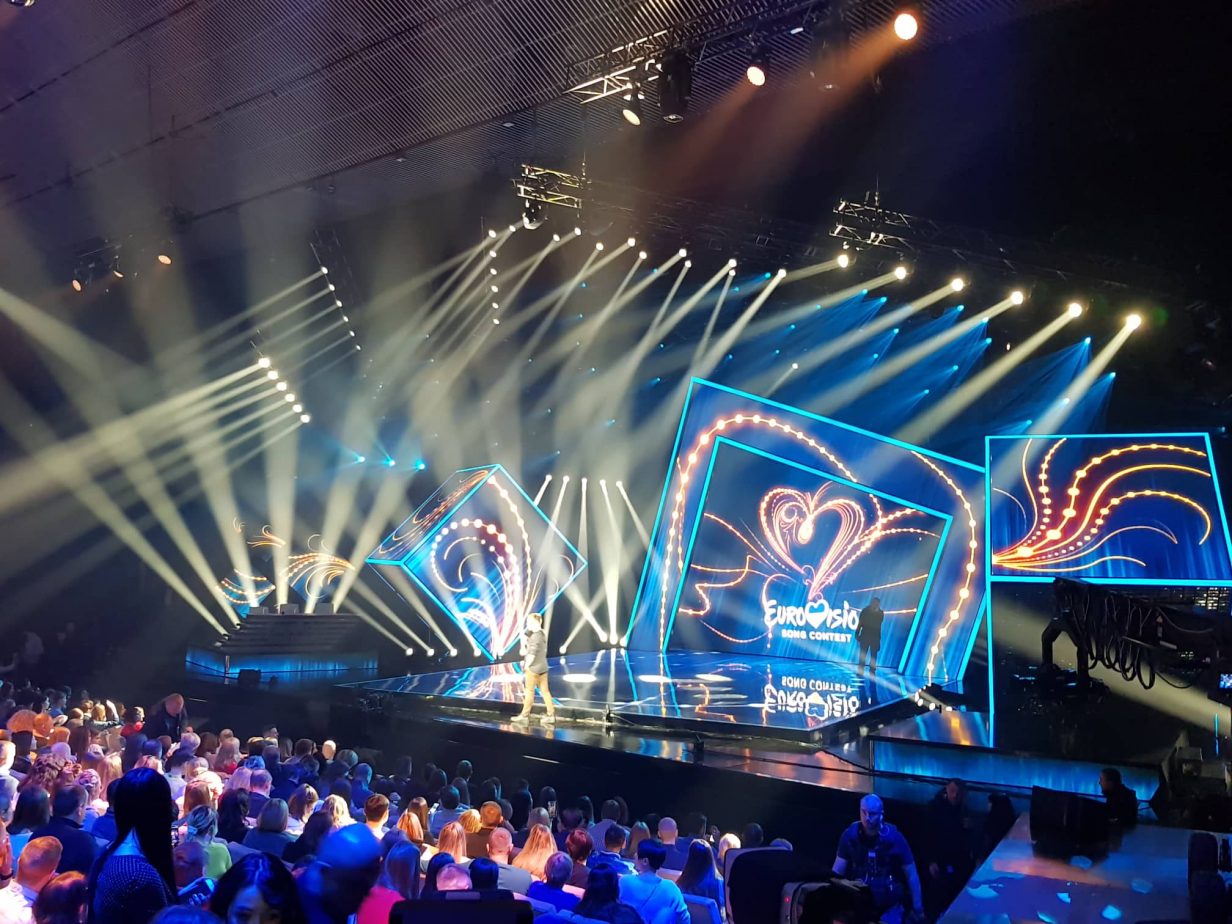 It was an interesting evening in Kiev, Ukraine tonight, where this year's final of Vidbir took place, where six artists put on a fantastic show in the battle to secure the spot as the Ukrainian representative in Tel Aviv.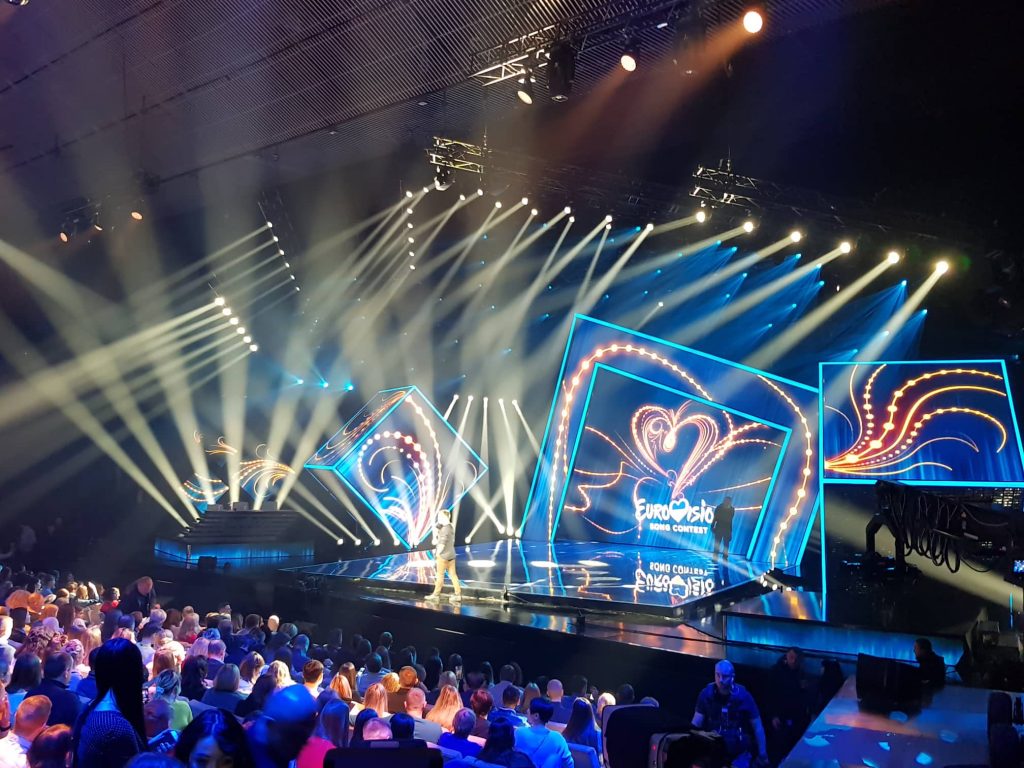 The show started out flying high, with Freedom Jazz on a plane seemingly already headed for Tel Aviv! Their jazzy swinging song and performance kicked the competition off to a good start. Over the 3 hour long show we saw high quality performances from all of the acts, from a fierce eye-patch in YUKO, seductive dancing with MARUV, a very impressive piano controlled by Brunettes Shoot Blondes, a dark and mysterious fog from KAZKA and some twin tricks on stage with ANNA MARIA.
After each performance, the in-studio jury gave their feedback. The feedback at times turned slightly hostile and very political, accusing some of the artists of being unpatriotic as they had performed in Russia. Further asking MARUV if she thought Crimea belonged to Russia or Ukraine, to which she answered Ukraine. The also asked from ANNA MARIA if they prefer their family or Eurovision, as their family live in Crimea.
While the viewers were voting, this year's French representative Bilal Hassani sang his Eurovision song Roi / King. After Bilal had performed, it was time to get all the artists back on stage to reveal the jury's vote, which looked like this:
Jamala, the winner of Eurovision in 2016 and one of tonight's jury members, then took to the stage debuting her new song, 'Solo'. In the end the viewer votes were announced, and a winner was found.
To recap, the following six acts battled it out on stage for the ticket to Eurovision, but in the end it was MARUV who won, scoring one point higher than Freedom Jazz:
Freedom jazz – Cupidon
YUKO – GALYNA GULIALA
MARUV – Siren Song
Brunettes Shoot Blondes – Houston
KAZKA – Apart
ANNA MARIA – My Road
We also managed to catch up with some of the artists backstage before and during the competition. Check it out here below.