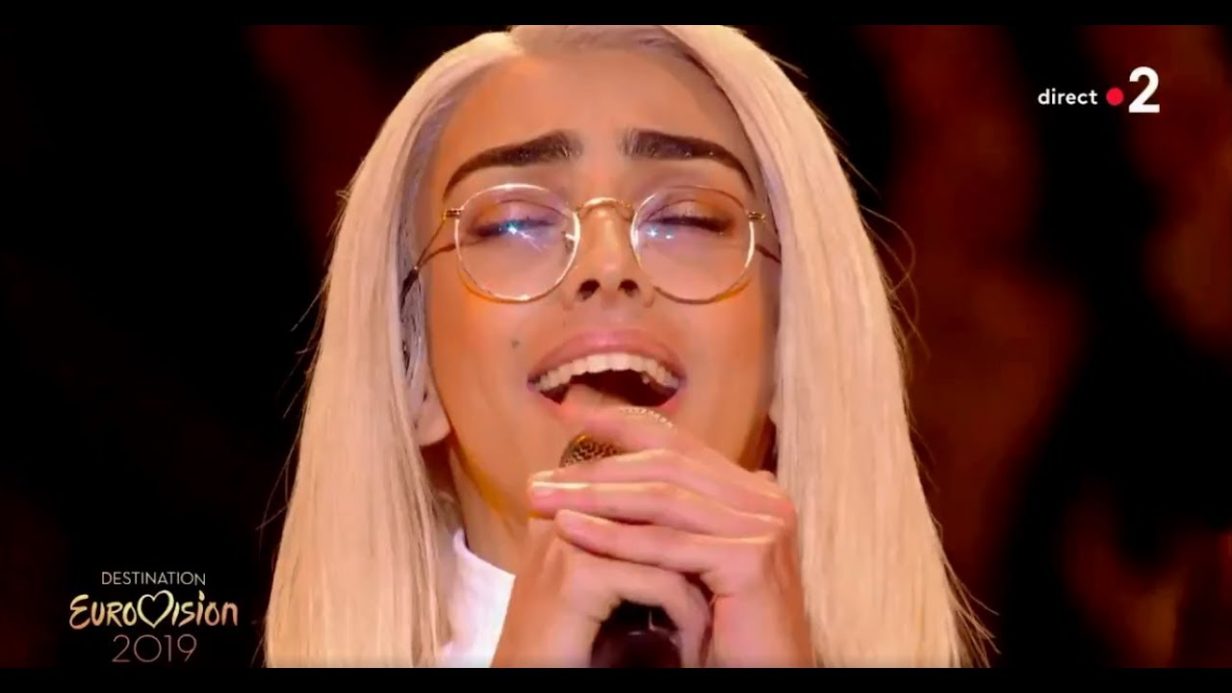 On 26 January, France held 'Destination Eurovision' and the final voting raised tensions among the fans. Destination Eurovision is the French National Selection, which consists of the two semi-finals and a final. There were 9 songs in each semi-final, and a voting based on 50% international jury and 50% televotes decided who moved forward to the final.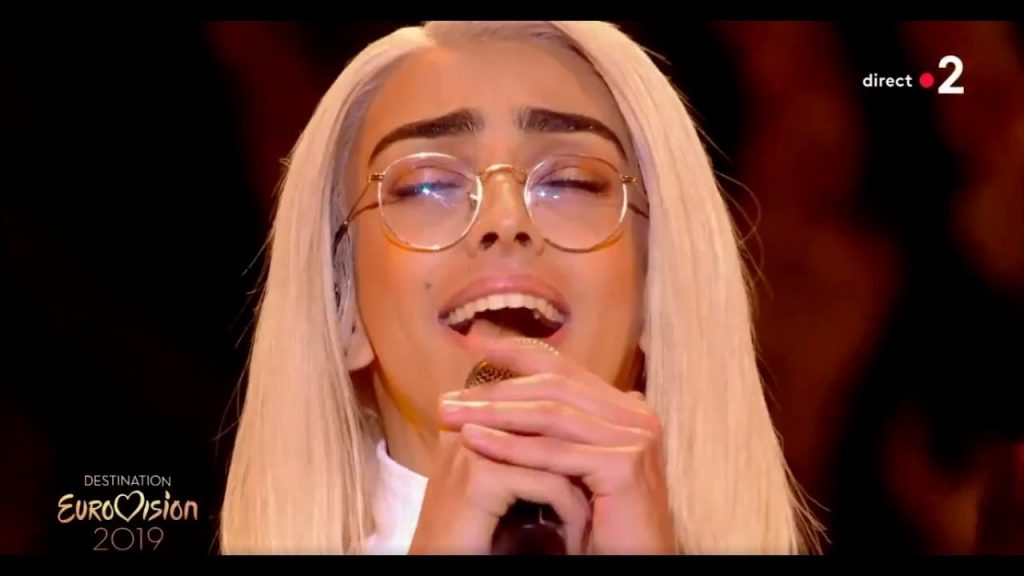 The artists who competed in the final each sung their original Eurovision entry, and a cover of a past Eurovision entry. The entries were:
Chimène Badi – "Là-haut" / "Ne partez pas sans moi" (cover for Celine Dion's entry)
Silvàn Areg – "Allez leur dire" / "Le Dernier qui a parlé…" (cover for Amina's entry)
The Divaz – "La voix d'Aretha" / "Waterloo" (cover for ABBA's entry)

Emmanuel Moire – "La promesse" / "Euphoria" (cover for Loreen's entry)
Doutson – "Sois un bon fils" / "J'ai cherché" (cover for Amir's entry)
Seemone – "Tous les deux" / "L'oiseau et l'enfant" (cover for Marie Myriam's entry)
Bilal Hassani – "Roi" / "Fuego" (cover for Eleni Foureira's entry)
Aysat – "Comme une grande" / "Fairytale" (cover for Alexander Rybak's entry)
After all the artists had performed their songs, it was time for the voting results. The international jury gave most of their 12 points to Seemone's 'Tous les deux' / The two of us – a strong ballad which overall scored 94 points from the jury, Bilal Hassani only got 5th place with 50 points for his 'Roi' / King. However, it seems the televoters decided in the end, whom they wanted to send to Tel Aviv to represent France, as they gave most points (150 points, about 36% of total viewer votes) to the Bilal Hassani, a 19 year-old French singer of Moroccan origin. It is also an interesting fact that the song is co-written by last year's French participants Madame Monsieur.
His winning has caused some controversy though, as old tweets and videos of his has resurfaced and are being circulated in various media, causing him to receive hate messages and death threats online, as well as a French Republican senator asking for his withdrawal from the competition.
One of the tweets causing this controversy was an anti-Israeli tweet from 2014, in which he accused Israel — the host of this year's Eurovision — of "crime against humanity" during a ground offensive in Gaza. Another is from 2018, where in a video he and some friends seemingly mock and trivialize terrorist attacks in France. The singer claims to French news that he was 'young and stupid', considering he was 15 years old in 2014. But is it enough to save the singer, allowing him to participate in Eurovision? After all, who would represent France, if not him?
But let's leave everything behind and discuss his Eurovision entry 'Roi'. What do you think, does this king have a chance to win the whole contest?