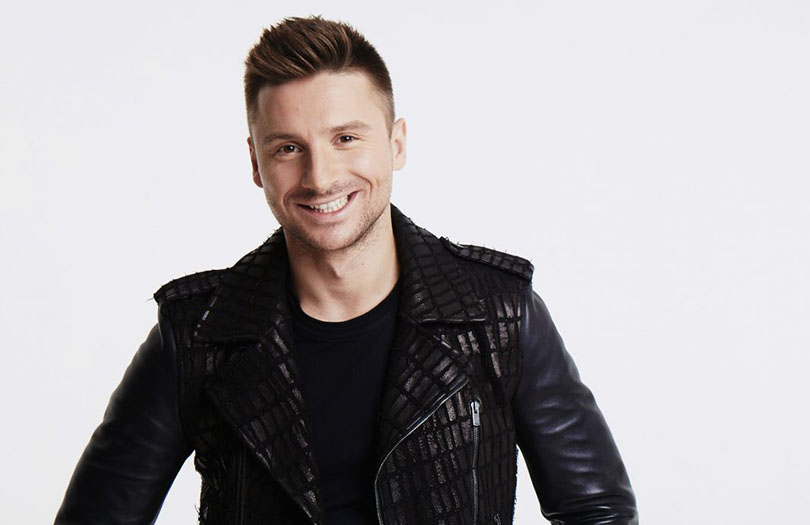 While Russia still hasn't yet officially announced their official selection for this years Eurovision, it hasn't stopped leaks and rumors to appear.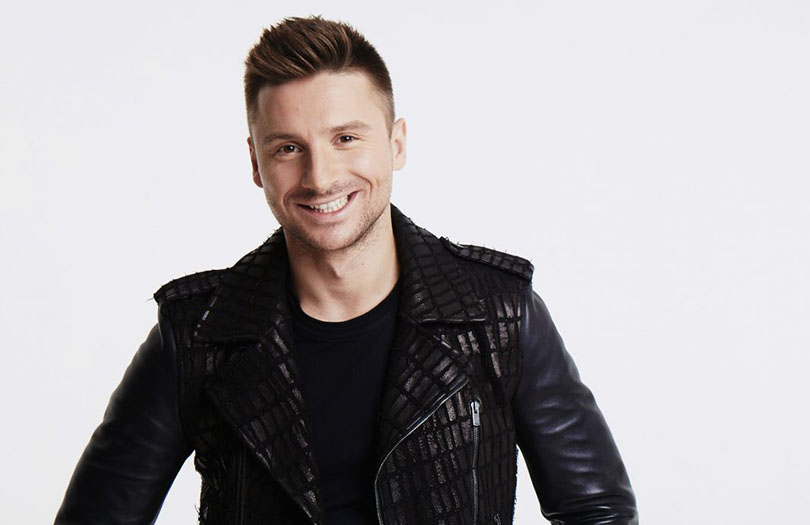 Since December there has been various news regarding who will represent Russia in Eurovision Song Contest 2019, all the questions are pointing to one famous name… Sergey Lazerev.
Sergey Lazerev represented Russia in Eurovision Song Contest in 2016 and brought home the bronze medal with his 'You are the Only One', scoring the most points from viewers that year. It seems that Russia wants to repeat their triumph again with a trio, as in the middle of January, news circulated that Sergey Lazerev would not be alone in his Eurovision trip, but also accompanied by two beautiful ladies – Ani Lorak, who brought silver medal for Ukraine in 2008 and Anna Netrebko, as well as a Russian Operatic Soprano singer would join to the triumph team. Another interesting thing is, that the so called 'Dream Team', Philipp Kirkorov and Dimitris Kontopoulos, is behind the song, and it would be a powerful ballad. It is worth mentioning that this is the same team that was behind both Sergey Lazerev in 2016, and Ani Lorak in 2008.
Today, another indicator that Sergey Lazerev will be representing Russia in Tel Aviv was visible for a short while, as the official website of the Russian TV seems to be playing hide and seek with its followers… For a time the title for a talk show on Saturday was listed as "Hello Andrei! Sergey Lazerev – Eurovision 2019". Later during the day it was edited, first removing Sergey's name, and at the time of writing, simply showing the name of the show "Hello Andrei!" For comparison, see below screenshots of the program from earlier today, and as it is right now!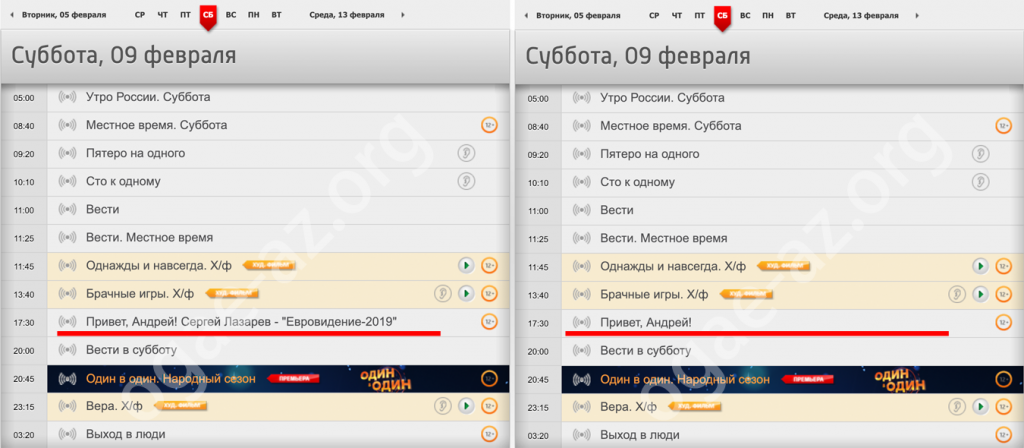 If the rumors are true or not, we will find out this Saturday!