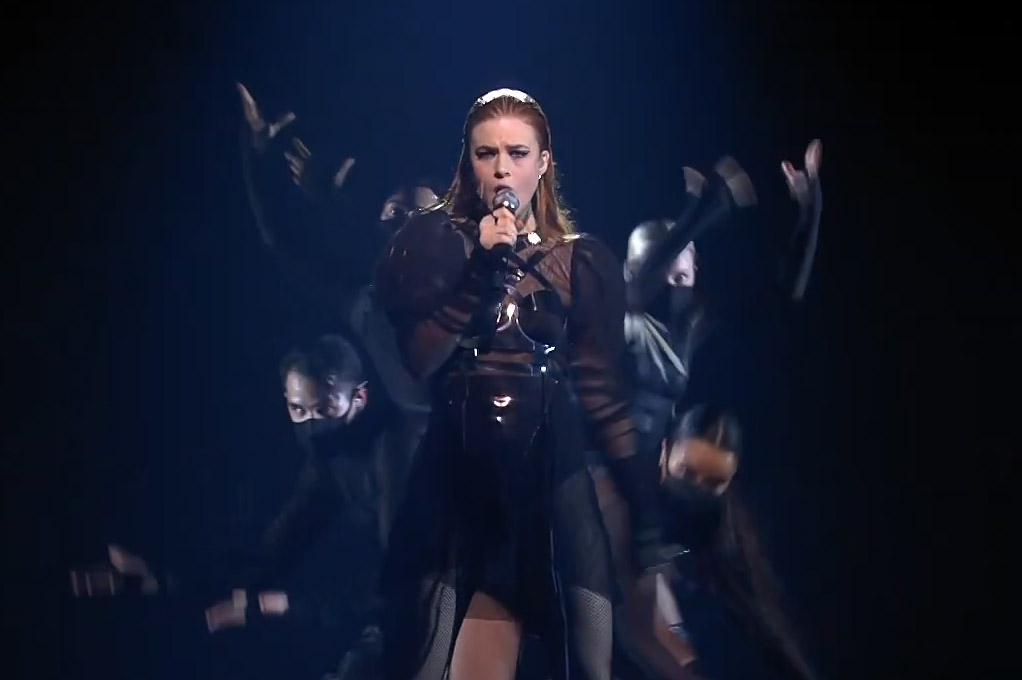 Yesterday, Warner Music helped bloggers and fans to meet and greet some artists from Melodifestivalen. Among the artists was last year's runner up, and this year's finalist Dotter, who used the opportunity to meet the people from all over the world. The format was based on a Q&A session, where Dotter would answer the questions asked by the participants. Here is a selection of the questions asked and answered.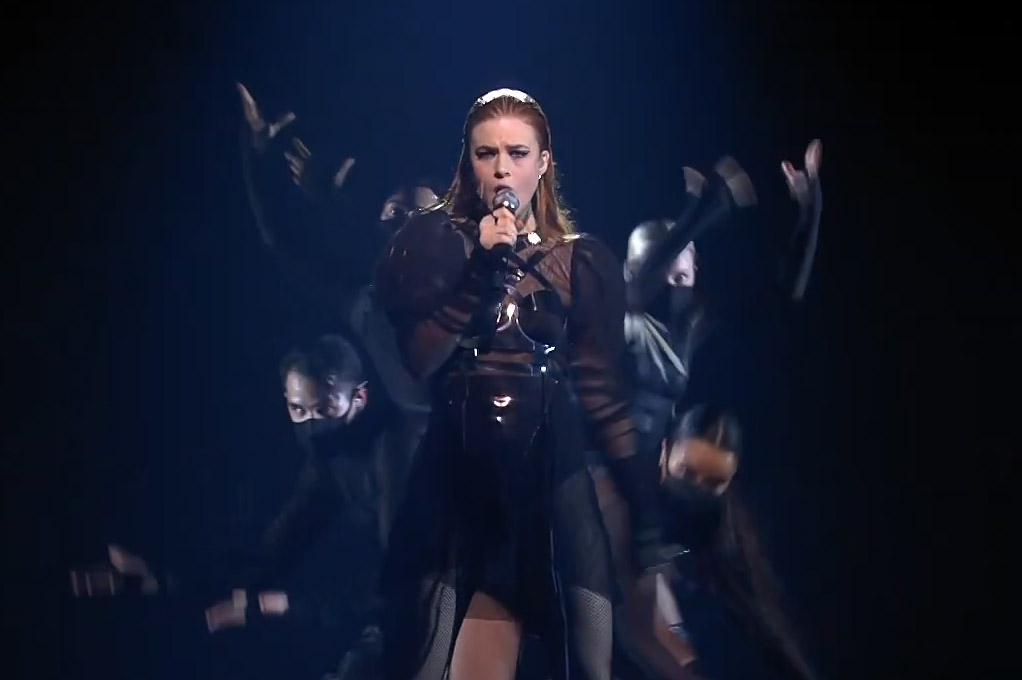 Hi Dotter, great to see you here. Dotter, you were born as Johanna Maria Jansson, but you use the stage name Dotter, which means 'daughter'. Can you please elaborate what you mean with your stage name and why you chose it?
– Well, I got this name, I believe in 2013, because I felt that Johanna Jansson is a little boring artist name. I always felt that since I was little. So, I felt like I needed to find a new name and at that time I became a vegan and I was very much into this you know Mother Earthy thing.
So, me and my boyfriend Dino, who is also my song-writing companion and a producer, we started this whole Dotter thing and he looked for a name actually in an old list of names, like super old, maybe like names from 100 years ago or something. And he found this name Dotter and immediately I felt like this is the name. This feels so much me and I am a daughter and yeah, it could be like daughter of mother earth. So, I stayed with it and it feels pretty good to have that name.
Dotter, you have participated in Melodifestivalen several times, starting in 2018 with Cry, last year Bullerproof and this year Little Tot. If we compare these three entries, how do you see your evolution in the competition and if you have to choose one of these 3 entries, which one is closer to your heart and why?
– Wow, that is a tricky question actually. I felt like Bulletproof really opened up everything to me. So, I feel like that song is maybe a little closer to my heart. And also the performance is really… like how to make a better performance than that, because it was so strong you know. It got lots of lights on your body and it was crazy number to do. So, yeah I feel like that could maybe the song that is closest to me. But right now I feel like Little Tot is maybe a bit more interesting, maybe because it is a new song to me. So, it is a little bit tricky to answer that question actually. But if I should choose one I think Bulletproof is the one.
How did you decide to come back so fast?
Well, it all depended on the song, like it did on Bulletproof. Me and Dino just wrote the song that we love and we showed to the label and actually it was their suggestion to try to see if it could fit for Melodifestivalen. They thought that it could be a great song for Melo. So, we said yes. It all depends on the song.
Since you are one of the songwriters behind your entry Little Tot, can you please explain what is the message of your song?
Yeah, I believe it is quite important message. It is about telling your young ones, like your future kids or children of today that don't grow up and be like us. Because we are very ego-centric. And we can't go further in this world if you are gonna continue doing this, it hurts the planet too much. I think our children wont have the same world to grow up in as we have had and yea, I just think that the young ones today have much more mental issues, especially since this whole social media thing has grown so much and they are constantly being fed with this… they are stuck in this social media trap, and they have nothing to compare with. Like when I was little, I grew up in a world where there was no iPhones or any mobile phones at all, almost. So, I want them to feel like they can be free and stop comparing yourself. And I think there is gonna have to be a change to make that change.
Dotter you have also been working with London based producer Michael Angelo, who also worked with great names such as Sam Smith. How did this collaboration start and what did it give to you?
Actually we released one song we wrote together, if you have heard my song, Heatwave. He actually produced that song. And we also wrote a few other songs, but nothing that we have thought about releasing yet. But yeah, it was really great collaboration and I love working with him. So, hopefully we will do it again soon.
You have also written songs for other artists in Melodifestivalen in previous years. How does that feel? Do you prefer being on stage performing your own song, or relaxing in the green room while they are performing?
Of course, it is much more chill to just stay in the green room and relax, but I prefer being on stage. I love to do my thing on the stage and I feel fulfilled when I am on stage. So, that is what I love to do most of the time, but it is nice to like switch every other year. Actually from now on I think I might only write for other artists for Melodifestivalen. That's what I think, at least.
What is your favorite Eurovision Song of all time?
Well, my favorite, this is a boring answer, but for me it is Loreen with Euphoria, because I love that song, I love her, her voice and the performance was amazing. So, yeah, I choose her.
You can watch her interview here:
If you want to listen to Dotter's song from this year's Melodifestivalen, 'Little Tot', check it out below.
The final for Melodifestivalen is this Saturday. You can watch it online on svtplay.se.
What do you think? Will Dotter reach the top this year?