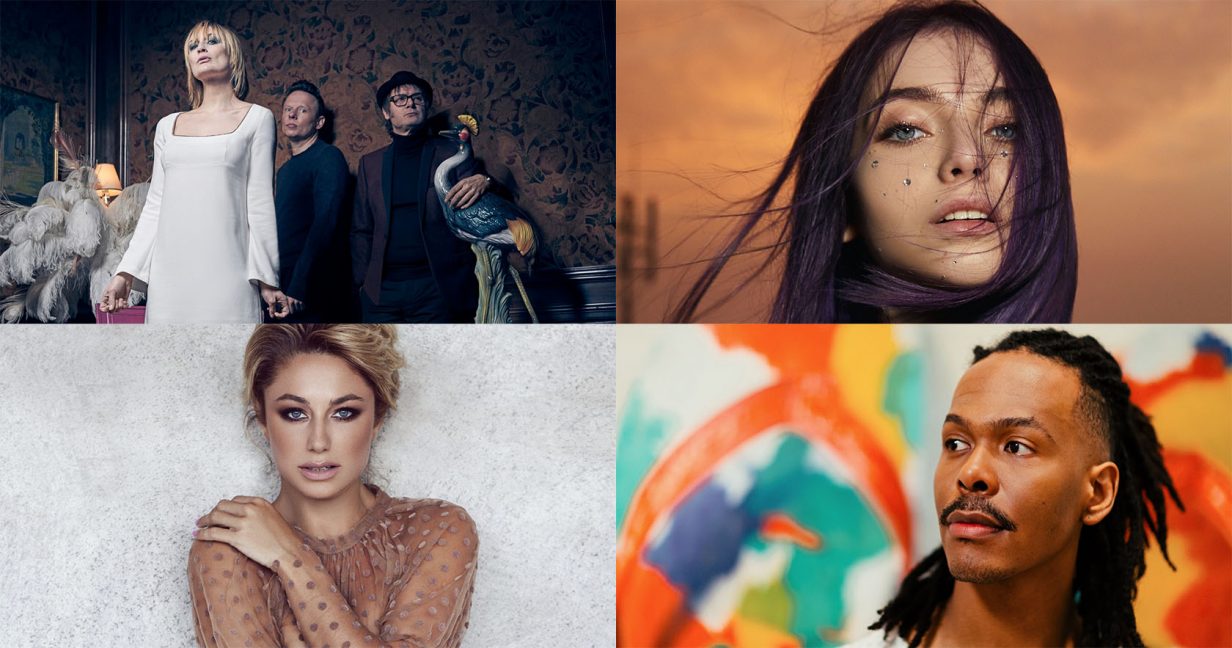 Yesterday was a happy day for Eurovision fans, as not just 1, but 4 countries released their Eurovision entries. Belgium, Romania, The Netherlands and Moldova all released their songs, all retaining the same artists as from 2020.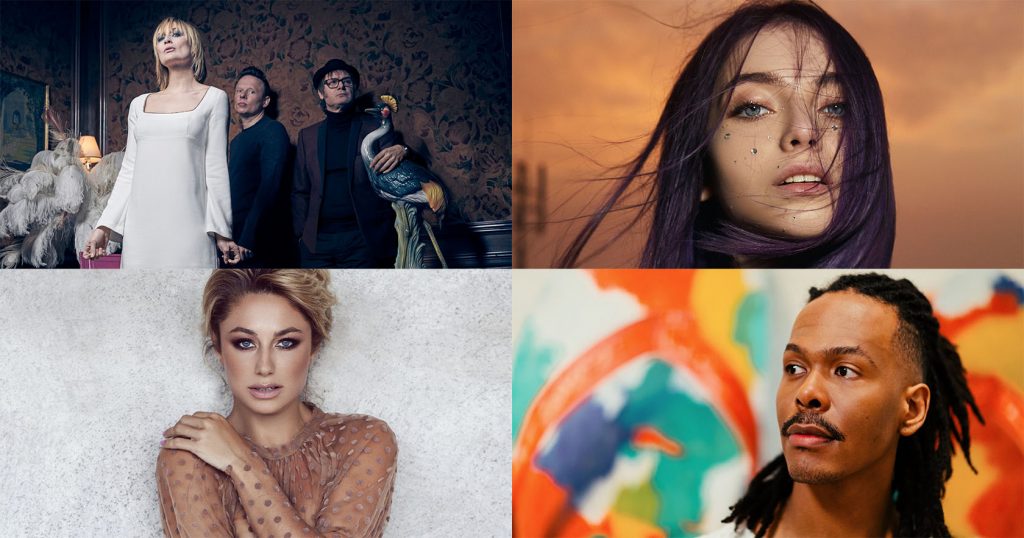 1. Hooverphonic will sing 'The Wrong Place' for Belgium 🇧🇪
Hooverphonic was selected last year to represent Belgium in Eurovision Song Contest with their masterpiece 'Release Me'. Even though Belgium decided to pick them this year again, the band had some internal changes. While last year 'Release Me' was performed by the sweet voice of Luka Cruysberghs, but this year the band decided to bring in their past member Geike Arnaert.
Comparing to 'Release Me', 'The Wrong Place' has dark vibes and the smoky voice of Geike Arnaert harmonizes well with this. If not Eurovision, this song could be a soundtrack to any thriller style movie.
2. Roxen will sing 'Amnesia' for Romania 🇷🇴
The second country of the day was Romania and their unique voice Roxen. Roxen was supposed to sing 'Alcohol You' last year, which was selected among 5 songs in the Romanian selection contest.
This year the broadcaster selected the song internally. If we compare the two songs, it seems Romania took away the dreamy vibe which 'Alcohol You' was offering, and is instead bringing some upbeat vibes with 'Amnesia'. To be honest, instead of Amnesia I was personally expecting something fun like what Roxen brought back in December with 'Wonderland', which was a collaboration with Norwegian Eurovision winner Alexander Rybak.
3. The host country sends 'Birth of a New Age' Jeangu Macrooy 🇳🇱
After the successful win of Duncan Lawrence, the broadcaster announced that in 2020 Jeangu Macrooy would represent country with song called 'Grow', a song that had all the potential to be a TOP 10 entry. Jeangu has a very beautiful voice and it goes perfect with the song, which has the gospel vibes in it.
While 'Grow' was a perfect soul music, this year Jeangu Macrooy brings a more upbeat song called 'Birth of a New Age'. The song has some African vibes in it, which fits well with Jeangu not just singing in English, but also bringing the language of his birthplace Suriname: Sranan Tongo. The Sranan Tongo part is inspiring, saying: 'Mi Na Afu Sensi, No Wan Man E Broko Mi'. The literal translation of which is: 'I'm half a cent, you can't break me'.
4. Natalia Gordienko premiers her 'Sugar' for Moldova 🇲🇩
Natalia Gordienko already participated in Eurovision back in 2006 with Arsenium where they performed 'Loca', which brought the country the 20th position. Last year, after a national final, Natalia Gordienko won a ticket to represent Moldova in Eurovision once more with her great entry 'Prison'.
The broadcaster announced that Natalia Gordienko will represent Moldova in 2021. Soon it was announced that Dream Team – Philipp Kirkorov, Dimitris Kontopoulos and Elias Kokotos were behind the song for Natalia Gordienko. Today, a special red carpet and presentation show was organized for the singer's Eurovision entry in Moscow, Russia. Among the well known Russian artists, on the red carpet were also artists who previously participated in Eurovision. Dima Bilan, Ani Lorak, Julia Savicheva, Tolmachevy Sisters were among the honored guests.
Before the actual video presentation, Natalia Gordienko also sang Eurovision entries, such as Azerbaijan 2013 – Farid Mammadov's 'Hold Me', as well as Russia 2016 – Sergey Lazarev's 'You Are The Only One'.
Last year, we saw emotional entry from Natalia Gordienko with her 'Prison', but this year she brings uptempo beats. The video clip is very colorful and reminiscent of Katy Perry with some Britney Spears vibes. The movements has some very obvious inspiration from Lithuania's the Roop – On Fire.
What do you think who has the potential to win the whole competition? Which one is your favorite?