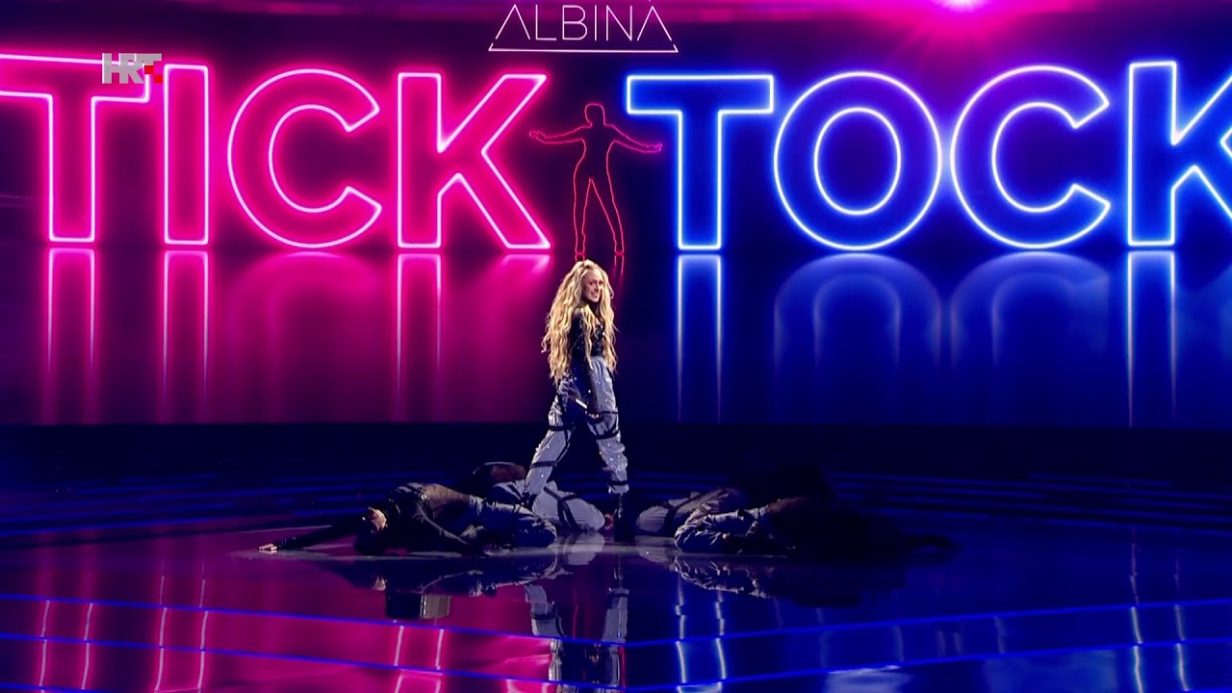 Damir Kedžo was selected as Croatia's representative for Eurovision Song Contest last year with the national selection called Dora. This year, he declined to participate in Dora 2021, stating he didn't have any good song to represent Croatia in the Eurovision Song Contest with this year, thus 14 artists and songs were selected for Dora 2021.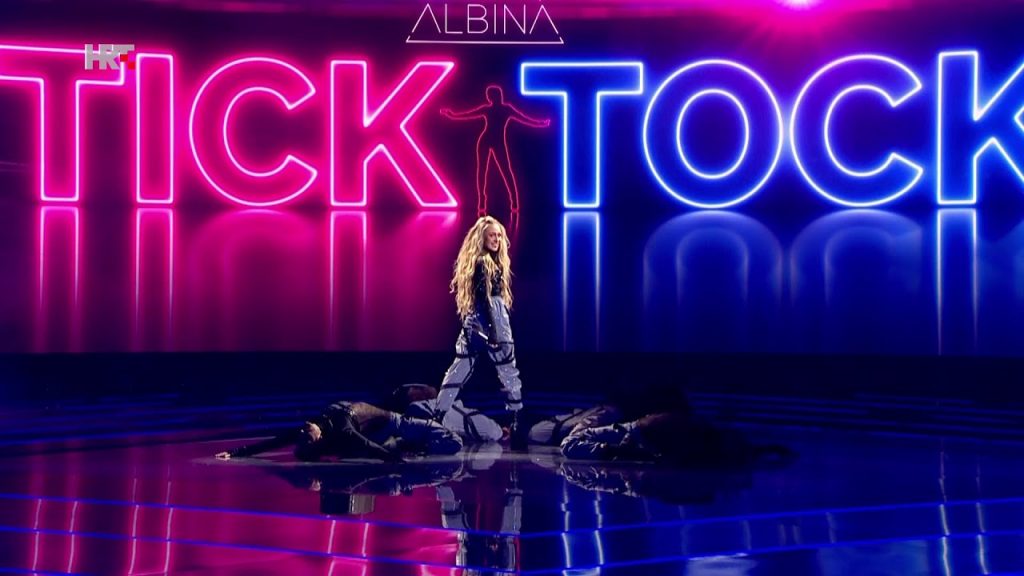 Among thee 14 artists were some great names, such as Nina Kraljić – who represented Croatia in Eurovision 2016, Bernarda Brunović – Swiss-Croatian singer and songwriter, Tony Cetinski – Croatian pop legend, who is also very popular in former Yugoslavic countries. The lineup for the show was like this:
Nina Kraljić – Rijeka
Eric – Reci mi
Ella Orešković – Come This Way
Bernarda – Colors
Sandi Cenov – Kriv
ToMa – Ocean of love
Filip Rudan – Blind
Beta Sudar – Ma zamisli
Cambi – Zaljubljen
Ashley Colburn & Bojan Jambrošić – Share the Love
Brigita Vuco – Noći pijane
Mia Negovetić – She's Like a Dream
Albina – Tick-Tock
Tony Cetinski & Kiki Rahimovski – Zapjevaj, sloboda je
Albina managed to get the most points from both the juries, as well as the televoters, insuring her the ticket to Rotterdam 2021.
'Tick-Tock' is an up-tempo song, which shows a strong woman trying to burn his broken love to the ground.
Albina aka Albina Grčić, is the singer from Split who has had a burning passion for performance since she was young; her talent for singing was nurtured by her family who encouraged her to also learn the piano.
Albina auditioned for the second season of X Factor Adria in Serbia, where she advanced to the next round, however declined the production offer to form of a girl group and thus, left the show. In 2019, Albina joined the third season of the reality show The Voice Hrvatska. She continued her journey with Vanna, however in the Battle Round, her coach decided to continue with Filip Rudan, who was also in Dora 2021.
She continued her journey then with Massimo Savić and reached to third place in overall, after Filip Rudan who sang Blind in Dora 2021. In the final one of her three songs, was Eurovision entry of Bosnia & Herzegovina Maya Sar's – Korake ti znam.
The Dora 21 winner, Albina released her first single Imuna na strah (No more tears) towards the end of last year, but says about her winning track Tick-Tock that she knew this would be the song to define her as an artist and performer.