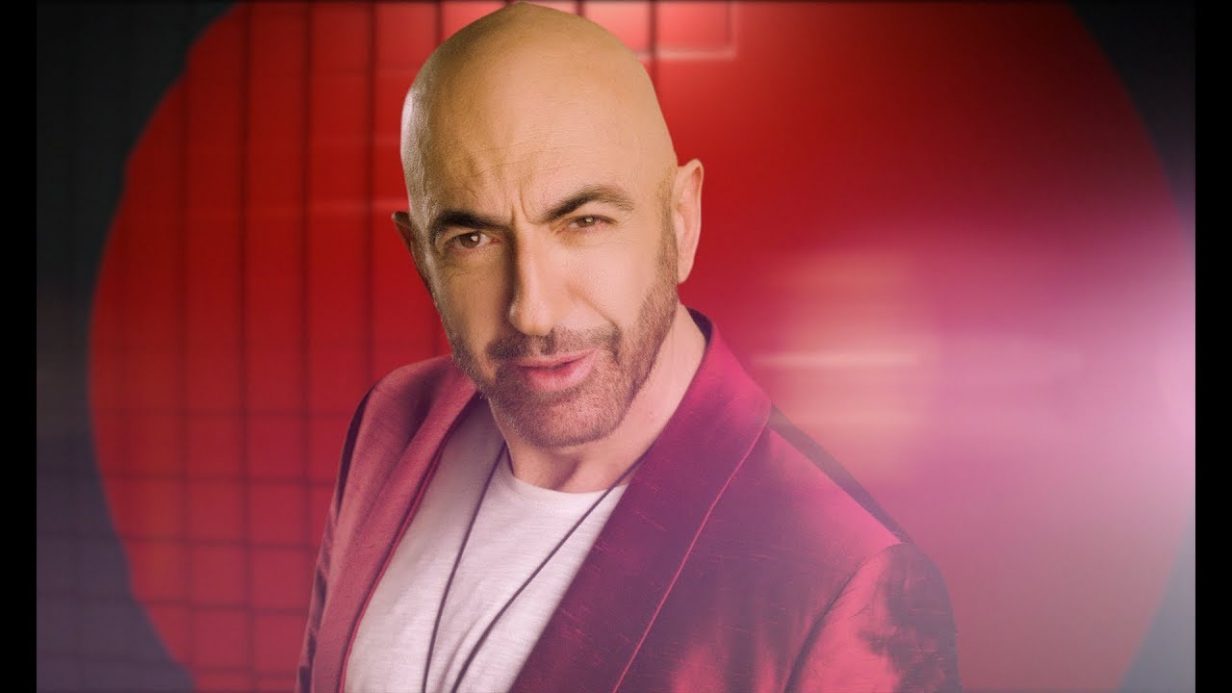 He is a Eurovision legend… after representing San Marino in 2016, the Turkish singer will once again represent San Marino in the Eurovision Song Contest, this time in Tel Aviv. We managed snatch an interview with him and get to know him better, as he tells us of his music history, from zero to hero. So, check out the interview, for not complaining 'I didn't know'…
Serhat, you are no stranger to Eurovision fans, but we would like to know how it all got started? How did you end up being a singer, even though you graduated from the faculty of Dentistry? Do you still practice dentistry, besides the TV and music career?
After graduating German High School Istanbul and Faculty of Dentistry at University of Istanbul, I have chosen a different career. The first step was television. I produced and hosted the most successful TV quiz show of all times in Turkey, Riziko, which is the Turkish version of the legendary American quiz show Jeopardy. Music was always in my life since my childhood, but the decision to make music professionally came later. TV was a local business for me but I wanted to do something international, in order to reach many people from different cultures, origins. The target was world music market. That's why I have chosen to sing in English. My first song, 'Total Disguise', a duet with Viktor Lazlo became a hit in many countries and showed me the right way I have to go. Since then music is not only a passion for me, it is my life as well.

Studying dentistry was a beautiful part of my life. But of course it is not possible to do everything same time. So you can call me a former dentist.
It seems that San Marino loves you, you also represented San Marino in 2016 in Stockholm. How did that happen? Can you tell us how the experience was being a representative for San Marino, even though you are Turkish?
In 2015, I made a song in French language 'Je M adore'. It became a massive dance chart hit in many countries. In German dance charts it was Nr 1 five weeks in a row. San Marino Television noticed this success as they were searching an international artist for ESC 2016, so they asked me to represent San Marino. It was a big surprise in the beginning but at the same time a big honor as well. I accepted this exciting offer and represented San Marino in Stockholm at 2016. As a Turkish singer I had the responsibilities of 2 countries. Officially San Marino but on the other hand my beautiful country Turkey. I am a proud Turkish man and wherever I go my flag is with me. That's why even in Stockholm Turkish flag was on the ESC stage with me.
We are happy that you are coming back, and you already got the hearts of the Eurovision fans, as well as our hearts with your 'Say Na Na Na' entry. But we also would like to ask as general tradition: Why Eurovision? How did you get involved with Eurovision again? How does it feel to be back after 3 years, representing San Marino? Do you think the first experience will help you to reach the Grand Finale this year?
It is so nice to hear that 'Say Na Na Na' got the hearts of my beloved Azerbaijan fans. Like all the Turks Azerbaijan is my second home. That's why it means to me a lot that my song became popular there. I am an artist working in global music market. Eurovision Song Contest is a part of this world. Maybe not a big part but a very special one. I am following the contest since my childhood. To be a part of it is a great feeling. Actually after 2016 I was not thinking to go to Eurovision again. I was very busy with my album which will be released beginning of May. But as the proposal came I couldn't resist. First of all, San Marino and I, we became a family. We had a great experience on 2016. This year San Marino is celebrating its 10th participation at the contest. This celebration couldn't be without me. And finally I thought maybe my mission is still not completed yet. So I said yes and I am very honored again to represent this small country with a big heart.
If Turkey chose to return to Eurovision, would you consider representing Turkey?
Unfortunately, Turkey is not participating for many years. I hope one-day Turkey will be back to the contest. After 2 times I am not sure that I would participate as singer again, but writing and producing the song for Turkey would be great.
One of your first singles was 'Total disguise' with Viktor Lazlo. You later recorded a new version of the song with Helena Paparizou, the winner of Eurovision 2005. Which one is your favorite version and why did you feel the change was needed?
'Total Disguise' was the first song I made and it has a special place in my heart. I made it 16 years ago and it is still worldwide in high rotation in many radios. My decision to make a new version of this song was not connected to a need of change. In 15 years after the first release so many things happened in the world, in my life, in music. There is almost a new generation in my audience and since 2016 my beloved Eurofans. I wanted to give them a gift with a timeless classic song. Helena was the perfect singer to collaborate with as far as we are good friends for many years. She is a fantastic singer and gave another beautiful touch to the song with her unique voice.
As you have proven in your duet with Tamara Gverdtsiteli, you can sing in Russian. As you probably know, Sergey Lazarev, your fellow Eurovision 2016 competitor, is also back in Eurovision this year. Have you ever thought of making a duet with him?
Tamara Gverdtsiteli is one of the biggest artists of our times. Collaboration with her was a big honor for me. We sang together in Russia, Moldova, Turkey and Belarus. I like to sing in different languages but singing in Russian language was a challenge. I enjoyed it a lot. Sergey is another important artist with a big career from Russia. We met each other at 2016 in Stockholm. For the first time I've been asked if I think of a duet with him. Right now it is not in our plans. But who knows. You have to ask him the same question.
Can you tell us what your song is about? What is the message of the 'Say Na Na Na'? As you know, nowadays viewers in Eurovision, not only vote based on the song, but also its meaning and the show. How would you describe your song, and what can we expect from it and your performance in Tel Aviv?
'Say Na Na Na' is an open hug to the world. I invite everyone to celebrate life. Because it is beautiful and fine. So simple. I want to give happiness to the listeners of this song. We made a big production for the video. On the stage the atmosphere will be warm, energetic and modern.
When representing San Marino in Eurovision you will be out of your home for two weeks or more. What is the one thing that would bring with you from your home that you would not want to be without in Tel Aviv?
I am very glad that my beloved sister is coming to support me in the second week. This is a gift for me.
We are very thankful for Serhat's team to organize this interview and we wish him success in the first Semi-final, where he will be the last performance of the night. Until then we invite you all to watch his amazing 'Say Na Na Na' entry and of course vote for him in the Semi-final, and hopefully in the Grand Final!