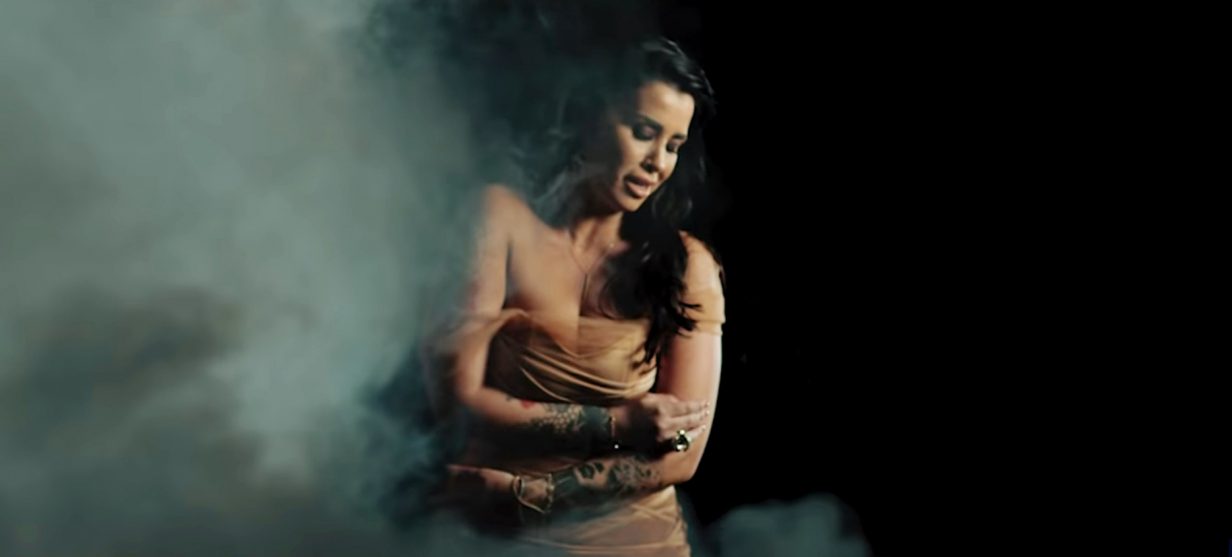 Yesterday, the Albanian representative Jonida Maliqi released the official video of her song 'Ktheju tokës', which translates to 'Return to the Land'. We managed to get a special interview with the amazing artist behind this beautiful voice last month, where she gave us some information about herself and her song for Tel Aviv. This was not her first try in Festivali i Këngës, where she won over fans, as well as our hearts with her powerful ballad.
Who is Jonida Maliqi – a short introduction – how would introduce yourself to your fans?
I was born in Tirana, on the 26th of March, 1983. I have been singing since 9 years old and I've grown up on the stage. I have studied classical singing at University of Arts in Tirana. Besides music, for ten years now I have my own business related with the world of fashion in which I am an influencer in my country.
You have participated in Festivali i kenges several times. The first time was in 1999 when you were 13. Why did you decide to participate in the contest then and now?
I have started singing since I was a child. I love being on stage and "Festivali i Këngës" is very special for me. After a decade I returned with "Ktheju tokës", a song written by Eriona Rushiti. She invited me to sing her song created for FiK. I fell in love since the first time I heard it.
You also were the host of Festivali i Kenges. In your opinion, which one is hardest – hosting or singing in the competition?
Singing is my passion and my profession. It is the most beautiful feeling and the most precious gift from God. Music is a way to dream and go to another dimension. Hosting FiK has been a great experience but a difficult one because it's not my domain.
What did you feel when they announced your name as the winner?
Very very excited. I was over the moon. I didn't believe it. My dream came true.
What does your song mean? Are you going to change anything in song for Eurovision and in which language do you prefer to sing – Albanian or English?
"Ktheju tokës" it's not just a nowadays appeal. Return to your land is a call taking us back to ancient times, just like Odysseus going back to Ithaca. It's both, a local and global issue. I am going to sing it in Albanian because this language best fits the message of the song. Moreover, it has also been requested by the international fans and critics not to change it.
What does winning and representing Albania in Eurovision mean to you?
It means a lot. For 26 years in music industry I had many trophies, but the last one in "Festivali i Këngës" made my Eurovision dream came true.
When representing your country in Eurovision you will be out of your home country for two weeks or more. What is the one thing that would bring with you from your home country that you would not want to be without?
I would love to take my son in Eurovision, but it is impossible due to the busy schedule. Anyhow I am very happy because my sister who lives abroad will join me in Tel Aviv.
We thank Jonida Maliqi for this interview and would like to share with you her amazing masterpiece 'Ktheju tokës'. What do you think about Jonida Maliqi and her entry. Let us know in the comments!